Manager UX Digital Strategist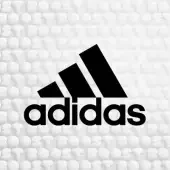 Adidas
Design
Bogotá, Bogota, Colombia
Posted on Wednesday, October 4, 2023
Purpose
The UX Strategist in the Digital Experience Optimization team at adidas will join a team of strategists and optimization managers working to improve the end-to-end digital customer experience. As a UX Strategist at adidas, you will be a highly influential partner advocating for user-centric problem solving across the US eCom market. The aspiration is to define eCommerce experiences that will maximize consumer engagement, revenue, and advocacy for adidas, and to share this guidance with all functional partners who contribute to the resulting digital experience.
As a UX Strategist at adidas you are responsible for providing strategic recommendations for building cross-functional, high quality eCommerce user experiences, bringing recommendations to life in the form of insights summaries, user journeys, wireframes, and concepts. You will work closely with the Personalization & Experience Optimization Managers to validate if the concepts and solutions delivered meet the desired user experiences. You will document the validated concepts and solutions and socialize with relevant teams.
Working in close collaboration with Personalization, Experience Optimization, Experience Analytics, User Research, Global Experience Design and product teams, Site Operations, and local cross-functional partners, you will leverage your expert knowledge of consumer insights to influence consistent experiences end-to-end within a single area of focus: Wayfinding, Storytelling, or User Confidence. Within this scope, you will consult stakeholders on user-first thinking and a user-first approach to problem solving.
Key Accountabilities
Scope: Accountable for strategic and operational experience deliverables and services, with an emphasis on creating relevant Personalized end-to-end experiences on adidas.com.
Experience Design
Through the creation of experience and journey maps, visualize and orchestrate user experiences across multiple functional teams to ensure a consistent end-to-end experience.

In partnership with Experience Analytics and the Personalization manager, identify the key problems-to-solve for a given campaign and audience.

Transform insights into opportunities by creating visual mock-ups, wireframes, and prototoypes in Figma which propose solutions to the user problems.

Leverage existing consumer insights or request necessary quantitative and qualitative analysis to understand the value drivers for the consumer.

Partner on a regular basis with the User Research team to influence future consumer research.

Architect and facilitate discovery workshops and innovation efforts at the broad topic level, covering: Wayfinding, Storytelling, or Confidence topics.

Document any validated experience standards.

Socialize and share the validated experience standards with relevant partners to inform cross-functional strategy.
Discovery Process & Experience Optimization
Lead the discovery process for your respective area of focus, pulling in relevant partners to collaborate in developing a deep understanding of user goals, behaviors, context, and expectations connected to our business.

Transform insights into business opportunities and value-adding capabilities, partnering closely with Experience Analytics to quantify the business case.

In partnership with AB Testing & Personalization leads, translate insights and business opportunities into test designs which align with user goals, behaviors, and context.

In partnership with AB Testing & Personalization leads, optimize consumer-facing digital solutions within your area of responsibility, leveraging user testing, A/B & multivariate testing, NPS, and analytics reports.

Lead User-First & Design Thinking with functional partner and Product Owner communities, sharing knowledge and best practices while influencing ways of working.
Experience Innovation
Research market trends to identify and propose disruptions or key features that address customer problems and improve product value.

Demonstrate technical & UX thought leadership and deliver experience recommendations in alignment with UX best practice and business needs.
Research
Conduct research on digital user experience to identify consumer insights and translate the findings to digital creative briefs.

Execute remote, in-house, moderated, un-moderated (formal & informal) usability testing and user research.
Qualifications
Education & Experience.

5+ years of experience in the area of digital experience strategy, experience design, digital analytics, UX research, UX writing, or similar experience.

Experience in digital and/ or eCommerce environment.

A sample of work that demonstrates your approach to problem solving.

Knowledge of A/B testing, user testing, and experience analytics.

Experience presenting and defending your ideas to partners and leadership.

An interest in UX Copywriting is a plus.

Valid experience in growing businesses and achieving bottom line results in a commercial world is a plus.
Soft-Skills
Good communication skills, comfortable presenting complex topics to functional partners at various organizational levels both in person and remotely.

Take initiative to learn and adapt to new insights and frameworks.

Creative and energetic team player who has a passion for user-centered design.
Hard-Skills
Comfortable working with enterprise-level platforms and technologies.

Knowledge about reporting tools, KPI creation and extracting insights from complex dashboards.

Experience working with Sketch, Figma, Miro or other relevant design and collaboration tools.

Fluent Spanish and English both verbally and written.