Manager Information Security - Security Engineering & Operations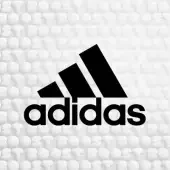 Adidas
IT, Operations
Zaragoza, Spain
Posted on Thursday, November 9, 2023
At adidas, our love for sport drives who we are and what we do. But just as a ball is more than leather and thread, and a show more than padding and plastic, we are bigger than our products. We don't just work to create faster shoes and lighter fabrics. We strive to help athletes everywhere perform their best. We believe that it's hard work inventing the future of sport, and that's why we love it; that when you push your limits, you
make it possible for others to push theirs.
We believe that through Sport, we have the power to change lives.
To change lives, we have to create direct relationships with consumers and the best way to accelerate building direct relationships is through Digital.
Manager Information Security - Security Engineering & Operations
Purpose & Overall Relevance for the Organization:
The innovation, implementation and operation of security controls, detection and monitoring capabilities coupled with the management strategies to maintain the security, confidentiality, integrity, availability, accountability and relevant compliance of information systems with legislation, regulation and relevant standards.
Key Responsibilities:
Information security
Implementation and operationalization of security-focused tools and services.

Implement continual improvement and innovation of security-focused tools and services.

Implementing, managing, monitoring, and upgrading security measures for the protection of the organization's data, systems, and networks.

Ensuring that the organization's data and infrastructure are protected by enabling the appropriate security controls.

Provides advice and guidance on security strategies to manage identified risks and ensure adoption and adherence to standards.

Participating in the change management process

Contributes to development of information security policy, standards and guidelines.

Understanding of more than one of the following domains: Container Security, Cloud Security, SIEM, OT Security.
Specialist advice
Actively maintains recognized expert level knowledge in one or more identifiable specialisms.

Provides definitive advice in their specialist area(s).

Supports the development and sharing of specialist knowledge within the organization.
Reporting
Applies standard methods to collect and analyses quantitative and qualitative data.

Ability to translate reporting outputs into business actionable strategies.
Security administration
Maintains security administration processes and checks that all requests for support are dealt with according to agreed procedures.

Provides guidance in defining access rights and privileges.

Support the Investigation of security breaches in accordance with established procedures and recommends required actions and.
Relationship management
Works according to stakeholder engagement/communications plan.

Deals with problems and issues, managing resolutions, corrective actions, lessons learned and the collection and dissemination of relevant information.
Earn trust and maintain strong working relationships with respective operational stakeholders.
People Management / Resource Management:
Allocates the different work to the respective employees/service provider considering experience, complexity, workload and organizational efficiency
Requisite Education and Experience / Minimum Qualifications:
University degree with focus on Information Security or IT related areas, or equivalent combination of education and experience

Proficient spoken and written command of English

At least 5-year experience in IT

2 years of experience in relevant area

1 year experience working in a team.

Understanding of different culture

Participated in projects with people from other functions/markets.
What we offer:
You will join a multicultural team of talented, engaged, and passionate engineers, with a lot of career opportunities to grow and reach your expectations.

Individual development, training, and a tech community

Sport friendly environment

Competitive salary, benefits discount on adidas products
To be the best sports company in the world, you need the best talents within your teams.
If you are looking for growing professionally within adidas, we are happy to receive your application.
THROUGH SPORT, WE HAVE THE POWER TO CHANGE LIVES
Check out the adidas developer portal to see our latest projects, platforms and tech stacks: https://adidas.github.io