Senior Manager Product Compliance (USA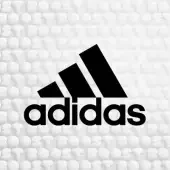 Adidas
Product, Legal
Portland, OR, USA
Posted on Tuesday, November 14, 2023
Purpose & Overall Relevance for the Organization
We'll never launch a product unless we consider it perfect. Our product operations teams create every shirt, every shoe and every piece of equipment for thousands of athletes and fashion lovers as if it was one of a kind. And it truly is, as they weave their passion into every single product. But translating designs, drawings and renderings into real products requires a lot of decision making.
As Senior Manager Compliance Excellence you will strategically drive, manage and evolve (1) compliance governance programs and framework (process, procedure, policies, systems, communication platform) related to area of expertise and (2) for the specific region, product types and technologies. You will be responsible for monitoring necessary product compliance requirements within a defined scope, and enabling product creation teams to ensure compliance through creation systems, processes and policies
Key Responsibilities
For the assigned region, product types, or product features
Maintain existing compliance framework
Identify compliance framework updates needed (documents, systems, processes, trainings...) and strategically plan work to be expected (workload, stakeholders, priorities…).
Track logics and interdependency of documents. Define and decide strategic updates of documentation infrastructure (procedure vs. policy vs guidance…) Identify efficiencies and present / prepare solutions and options.
Maintain communication platforms and systems ensuring high level of function of the compliance process.
(adidas Testing Portal, Compliance Database, Smartsheet, SharePoint)
Conceptualize future system solutions
Be the primary business owner for systems related to area of expertise
Manage new requests to address continuous adherence to legal/external changes and needs of the organization
Identify needs for standards and compliance update. Research and understand the demand from external constraints. Determine and propose strategic course of action for development efforts, level of criticality and risks associated with the topic. Establish prioritization. Build and provide business case wherever necessary.
Coordinate resources and engage stakeholders to achieve necessary framework execution: stakeholders (internal/external/3rd party labs/consultants), actions steps, deliverables, timelines, dependencies.
Manage conflicts and setbacks and prepare solutions and options for future processes in close alignment with Director Compliance Excellence.
Deliver necessary plan of action to be followed and execute against it: roll out plans, necessary documentation updates (Policy, procedure, methods), IT platforms updates, communicate plans to stakeholders, control/audits tools, etc. Coordinate Roll out and maintain information framework.
Keep track of progress and adjust process and escalate when needed.
Continuously Train/upskill: identify training and upskilling opportunities to properly address the current regulations in discussion and setup training program for any direct reports. Follow up on progress to trainings for any direct reports.
Additional responsibilities
Internal team contributions - Collaborate with team to create more efficient system, process and documentation structure, communication platforms, strategic needs (SharePoint landscape, files and folders, standard release process, smartsheet process development…).
Expert advice - Guide and support Business Units assigned with questions related to the assigned area of expertise.
People management - possible small scope of team management with maximum 2 direct reports. Additional responsibilities with direct reports include to organize team's workload and tasks to be covered, performance reviews, upskilling needs and and development opportunities.
Cross-functional Taskforces - contribute to internal x-functional task forces for strategic discussions and directions: sustainability project group, product safety task force, etc…
Provide official validation on compliance as signatory on behalf of company (EU Type examination, etc…).
Key Relationships
All AC-Testing and Quality teams (Concept Excellence, Product Excellence, Laboratory Excellence, and Claims/Reporting)
Global Regulation and Compliance Taskforce groups.
Global Operations/Product Operations – Divisions and quality teams within the sourcing organization.
Category Business Units within Herzo HQ
Material Creation Group
Innovation team
Secondary relationships: Labeling team, Brand team, Legal teams.
Knowledge, Skills and Abilities
Testing Laboratory and standards knowledge
General Project Management skills (scoping, planning, resources coordination, escalation…)
Product/Material/quality Engineering background preferred
Relationship Management (internal & external)
Requisite Education and Experience / Minimum Qualifications
Four-year college or university degree with focus on engineering, testing, or technical studies
Minimum 4 years of work experience in sporting goods, apparel or footwear industry, in sourcing or testing/quality or standards management fields.
Minimum 3 years of Testing background as well as Quality Assurance / Product Compliance experience or similar experience
Diversity, Equity, and Inclusion at adidas means championing individual uniqueness and cultivating a culture of belonging in which everyone can create at their best. We embrace diverse backgrounds, experiences, and perspectives and seek to create a workforce that reflects our consumers and communities. adidas offers robust and progressive medical, including HSA (Health Savings Account) with employer funding or FSA (Flexible Spending Account) options, dental, vision, prescription drug coverage, adoption, with surrogate and fertility support, short and long-term disability, and basic life and AD&D insurance, which can be supplemented with employee-paid coverage. Employees are able to enroll in adidas' 401k plan and Stock Purchase Plan with employer match. Full-time employees are eligible for education assistance and generous Leave policies including 12 weeks of paid parental leave.

Employees are eligible to earn an annual bonus based on both company and personal performance. Employees accrue prorated flexible time off in the amount .4388 hours per day that increases with years of service, eleven paid holidays throughout the calendar year and Service Time Off during milestone years. We officially returned to office in a hybrid work environment, working 3 days in office and 2 days remote. The working location of this position is Portland, Oregon. Though our teammates hail from all corners of the world, our working language is English.