Analyst Information Security, Vulnerability Management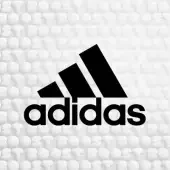 Adidas
IT
Gurugram, Haryana, India
Posted on Saturday, November 18, 2023
Purpose:
The InfoSec team protect adidas from cyber security threats by delivering effective information security services and improvement initiatives. The gain of an in-depth understanding of adidas' attack surface and how attackers can abuse this is critical to reduce the exposure and vulnerability of adidas to attacks.
Key responsibilities:
Communicates information security risks and issues to business managers and other stakeholders.

Assist in the analysis and remediation of findings discovered during vulnerability scans

Assist in the configuration of scanning tools, configure vulnerability scanners, scheduling scans, tuning scanning policies, and assist in vulnerability data-enrichment processes

Contributes to the development of Operational Procedures
What we are looking for:
Experience following vulnerability management processes and procedures

Knowledge of Vulnerability Management scanning

Experience recognising and categorising types of vulnerabilities and associated attacks

Ability to communicate with tech and non tech teams

Experience with attack surface management solutions

Ability to work in a fast-paced environment with different international cultures
Requisite Education and Experience / Minimum Qualifications:
Four-year college or university degree with focus on IT or Business Administration or related areas, or equivalent combination of education and experience

Proficient spoken and written command of English

At least 3-year experience in IT

1 year of experience in relevant area
What we offer:
You will join a multicultural team of talented, engaged and passionate engineers, with a lot of career opportunities to grow and reach your expectations.

Individual development, training and a tech community

Sport friendly environment

Competitive salary, benefits discount on adidas products
To be the best sports company in the world, you need the best talents within your teams.
If you are looking for growing professionally within adidas, we are happy to receive your application.
THROUGH SPORT, WE HAVE THE POWER TO CHANGE LIVES
Check out the adidas developer portal to see our latest projects, platforms and tech stacks: https://adidas.github.io