Product Owner (f/m/d) - Digital Brand Solutions - temp till 02/2025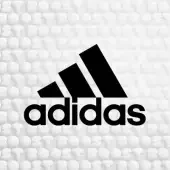 Adidas
Product
Herzogenaurach, Germany
Posted on Saturday, November 18, 2023
PURPOSE & OVERALL RELEVANCE FOR THE ORGANISATION
As a Product Owner at Digital Brand Solutions, you are responsible for the quality and strategic impact of a small to medium digital product. Together with your agile team, you work on continuously improving and evolving the digital product in order to maximize the value for all internal customers.
Partnering with IT and internal stakeholders to define a robust product backlog, managing capability expansion increments and leading the team towards the definition of new functionalities & best practices are a few examples of the activities that will be expected from this role.
Key Responsibilities:
Product Strategy & Delivery
Be accountable for the success of your digital product, considering the value for the user community and the company (ROI).

Specify the product vision and roadmap as well as user stories considering the value for the user community and the company.

Be accountable for product delivery in line with the roadmap and committed delivery dates.

Identify and solve dependencies with other product owners to ensure efficient delivery. Coordinate interfaces between different product teams.
Stakeholder Management
Represent the business for the digital product, fostering strong relationships with key stakeholders to ensure that their views and requirements are captured in the product backlog.
Backlog Management
Prioritize the items in your product backlog. Specify the definition-of-done in cooperation with the product team(s).

Own the refinement of your product backlog to ensure that the product team(s) is/are delivering the right enhancements to drive consumer and business value.

Provide acceptance for delivered backlog items by the team, in line with the definition-of-done.
Monitoring
Be accountable for monitoring, optimization and enhancement of the configuration, features and functionalities related to the product.

Ensure that objective data sources and feedback loops are used for the optimization of the digital product.
Change & Process Management
Promote the product across the user community and beyond.

Identify & manage the need for new or improved processes to ensure an efficient product.
Key Relationships:
Product Team(s)

User community within Global Brands, local marketing teams & other group functions

Brand Strategy & Business Development organization

Global IT

GOPS
Knowledge, Skills & Abilities:
Analytical mindset, innovative thinker and collaborator

Good communication skills and comfortable presenting to stakeholders at various organizational levels both in person and remotely

Solution oriented approach and entrepreneurial mindset

Basic leadership skills are a plus
Advanced domain knowledge

Advanced knowledge of Agile working methods e.g. Scrum/Kanban

Comfortable working with enterprise-level platforms and technologies

Basic understanding of IT products and capabilities

Fluent in English both verbally and written
Requisite Education and Experience / Minimum Qualifications:
University degree with focus on Business Administration, Communication or IT or related areas, or equivalent combination of education and experience.

Minimum 5 years of experience working in a Brand and/or Digital environment

2+ years working as a Product Owner or digital product management related role, preferably in an agile working setup.

Experience in working with stakeholders and experts at various organizational levels.

Experience in creating strong internal business cases to support investment and internal resource requests.