Assistant Manager Product Testing - Running (until June 30, 2024) (m/f/d) - Advanced Creation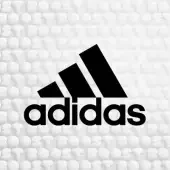 Adidas
Product
Herzogenaurach, Germany
Posted on Monday, November 20, 2023
Purpose & Overall Relevance for the Organization:
We'll never launch a product unless we consider it perfect. Our product operations teams create every shirt, every shoe and every piece of equipment for thousands of athletes and fashion lovers as if it was one of a kind. And it truly is, as they weave their passion into every single product. But translating designs, drawings and renderings into real products requires a lot of decision making.
As Assistant Manager Product Testing you are a key contributor in the product testing process by gathering and evaluating perception feedback from consumers (fit, comfort, quality, performance) and translating it into recommendations for product development. This role works divisional for assigned business units and in close alignment with the Senior Manager Product Testing.
Key Responsibilities:
Product Testing
Represent Testing in seasonal briefings with Marketing and Development

Allocate appropriate level of perception tests (e.g. fit, wear, performance tests, high speed filming, benchmark testing) based on intended use and consumer profile with counterparts from Development in collaboration with Concept Excellence

Support to resolve issues during testing process; in the second step escalate to

Senior Manager Product Testing

Assign appropriate questionnaire modules in partnership with external IT provider

Plan and execute perception tests according to adidas' Testing standards within timelines

Analyze perception test results based on consumer feedback and product condition and assess risk level of claims and defective returns

Write test reports with recommendations to Development and document those in the respective systems

Determine if product can move forward in creation process based on executed perception tests

Share and discuss test results with Development, Marketing and Design in Performance Line Review Meetings

Review, discuss and decide on execution of outline test requests

(Support to) create seasonal summary reports and overviews upon request

Provide input for test standards and procedures to Standards and Compliance experts

Support global initiatives that are connected to Product Testing
Tester Pool
Pro-actively recruit new product testers through events and networking

Review online applications for product testers and select suitable profiles

Set up and maintain product testers in central system

Collect signatures from product testers for all relevant processes (e.g. wear test agreement)

Ensure data protection rules are followed during all steps of testing
Sample Management
(System-)order, unpack, prepare and ship product samples for testing purposes

Organize short- and long-term storage of product samples according to policy
Device Management
Maintain Testing facilities and devices
Key Relationships:
Development

Marketing

Design

Advanced Creation – Testing & Quality

Target consumers, coaches and equipment managers

3rd party testing facilities and consultants
Knowledge, Skills and Abilities:
Passion for sports in general and in-depth knowledge of the responsible sport categories

Keen to learn about product creation and development (e.g. materials, components, modifications, technologies, assembly)

Ability to work both individually and supportively, with a high degree of flexibility and a collaborative mindset

Ability to openly communicate and collaborate with cross-functional teams at like and slightly above levels of the organization

Advanced communication and presentation skills

Advanced user level of Microsoft 365 (e.g. Outlook, Word, PowerPoint, Excel, Access)

Data analysis skills of advantage

Language: fluent in English (written and spoken), for Germany: German required

Ability to travel domestically and globally
Requisite Education and Experience / Minimum Qualifications:
College or university degree in Sports Science or related field

First working experience required

Alternatively:

apprenticeship in technical footwear or apparel field with minimum 3 years of work experience

Experience in footwear, apparel or accessories & gear business preferred