Senior Engineering Manager (f/m/d)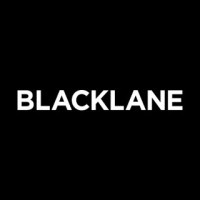 Blacklane
Software Engineering, Other Engineering
Barcelona, Spain · Berlin, Germany
Posted on Thursday, October 19, 2023
As the Senior Engineering Manager at Blacklane, you will play a crucial role in setting the technical direction, driving product innovation, and ensuring the successful delivery of our products. Additionally, you will be responsible for building and leading a strong engineering team, while fostering a culture of collaboration, innovation, and continuous improvement.
YOUR CHALLENGE:
Technical Vision and Product Innovation:



Collaborate closely with cross-functional teams, including product management and design, to define the technical vision and roadmap for our products.


Stay informed and up-to-date on emerging technologies, industry trends, and best practices to drive innovation within the organization.


Identify opportunities to leverage technology to improve our customer experience and operational efficiency.


Lead the exploration of new technologies and approaches to enhance our software engineering capabilities and improve overall product quality.



Craftsmanship and Delivery:



Set and maintain high standards for software development practices, code quality, and delivery excellence.


Lead and mentor a team of software engineers, fostering a culture of craftsmanship, attention to detail, and continuous improvement.


Prioritize feature development, balancing quality, timelines, and customer expectations.


Implement and iterate on agile methodologies, ensuring efficient and effective software development and delivery processes.



People Leadership and Development:



Build and lead a high-performing software engineering team, providing guidance, mentorship, and professional development opportunities.


Set clear goals and expectations for team members, fostering a collaborative and supportive environment.


Conduct regular performance reviews, providing constructive feedback, recognizing achievements, and identifying opportunities for growth.


Champion a culture of continuous learning and personal development, encouraging knowledge-sharing and fostering innovation within the team.
ABOUT YOU:
Master's degree in Computer Science, Software Engineering, or a related field.


Proven experience in leading and managing software engineering teams, in a fast growing and changing environment.


Strong technical background with in-depth knowledge of software development methodologies, architecture, and design patterns.


Passion for driving technical innovation and staying up-to-date with the latest industry trends and advancements.


Excellent leadership and communication skills, with the ability to inspire and motivate a diverse team.


Demonstrated track record of delivering high-quality software products on time and within budget.


Previous experience in the transportation or travel industry is a plus.
Blacklane is a scale-up started in 2011, founded by Jens Wohltorf and Frank Steuer who wanted to create the first global chauffeur service. We started by filling chauffeurs' 'empty leg' journeys and have grown with our partners to over €100 million in annual revenue (pre-pandemic). Backed by Daimler and other investors in Germany, Japan, Switzerland, and the UAE, we're now a trusted brand within corporate travel.
We believe in ethical business practices and have a strong company culture.
Continuous Learning: We believe that open and actionable feedback is the essential component of continuous development. Set your personal development plan and take an active role in our internal learning communities to progress your career.
Flexible Working: Even the most ambitious Blacklaner needs some time to unwind. Find out what works for you and your team with flexible working hours and home office days.
Become Part of the Crew: Get to know your fellow Blacklaners through our regular team socials. Our success comes from a collaboration of more than 350 people from 70 nations and we are looking for more exceptional people to join us!
Employee Stock Options Plan: We want all Blacklaners to benefit from the company's success, so every employee gets virtual stock options.
Fair Remuneration: We've banded salary levels and matched them to the local costs of living, meaning you're always paid fairly and you know that the rest of the crew is too.
Sustainability: We care for both people and the planet, having launched the mobility's industry-first global carbon offset scheme in 2017. Blacklane has pledged to deliver 15% of its journeys in electric vehicles by 2023.
Equal Opportunity: We are committed to inclusion and diversity. A company is only as strong as its crew, so we developed a work environment that is inclusive, inspiring and open. All qualified applicants receive consideration for employment without regard to race, color, ancestry, religion, sex, national origin, sexual orientation, age, citizenship, marital status, disability, gender identity or Veteran status.

Blacklane Cares day: Every crew member receives 8 hours of paid leave per year to participate in volunteering initiatives of their choice or lead employee-driven community outreach projects. Utilize your time to lend hands to a cause that drives your passion.
Upgrade your career with Blacklane