Senior Fullstack Engineer - Typescript - Celonis Labs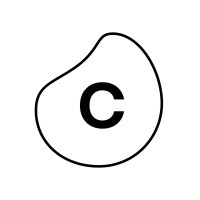 Celonis
Munich, Germany
Posted on Tuesday, June 13, 2023
We're Celonis, the global leader in execution management and process mining technology, and one of the 50 most valuable private companies in the world. We believe that every company can unlock its full execution capacity - and for that, we need you to join us.
About Celonis Labs:
Celonis Labs is an independent R&D unit within Celonis. We look ahead, for Celonis. We go out and identify new business models and validate their potential. We conceptualize what's new and what's next. Our inspiration stems from untapped potential in process mining and execution management as well as adjacent markets.
We are seeking a talented Senior or Staff Frontend Engineer to join our team at Celonis.
The Role:
As a Senior/Staff Frontend Engineer, you will bring your expertise in Frontend engineering to our innovative projects and continuously evolving concepts. While we are primarily looking for a Frontend Engineer, we expect you to have a baseline knowledge and willingness to expand into other areas such as Backend, DevOps, and Data/ML Engineering. You will have the opportunity to work with cutting-edge cloud technology, stay on top of trends, and drive projects with an ever-increasing degree of independence. This is a unique opportunity for talented engineers to push their boundaries and think big.
Responsibilities:
Innovate beyond our existing products and bring new ideas to life for Celonis.

Collaborate with other engineers and designers to build our projects.

Develop the frontend for the project and ensure it integrates seamlessly with the respective backend.

Implement and improve our test strategy to ensure high quality.

Develop our frontend architecture and UI components.

Set standards for Fronted Engineering and coach other engineers in the team.

Participate in adjacent areas of software engineering, such as backend development.

Participate in testing our work with selected customers to gather feedback.

Learn and grow, not only in technical expertise but also in any other necessary aspects of bringing a new idea to life. We offer amazing training that will have a lasting impact on your skills and career.

Expand your knowledge beyond frontend engineering towards a holistic understanding of the things we create. Embrace other areas like backend development, DevOps, and Machine Learning.

Brainstorm with the entire Celonis Labs team, research potential solutions, and ultimately bring them to life.
Your qualifications:
Bachelor's or master's degree in a technical field (e.g., Computer Science, Software Engineering) or a comparable education.

At least 5 years of relevant experience in frontend engineering.

Experience in leading frontend efforts in an engineering team.

Expertise in creating enterprise applications with Angular.

Experience with web performance optimization techniques and tools (e.g. lazy loading, code splitting, Webpack).

Knowledge of state management, caching and storage in the browser.

Proficiency in TypeScript, HTML5 and CSS/SCSS.

Experience in collaborating with backend engineers and the definition of relevant APIs of backend services.

Understanding of web security best practices, including authentication and authorization mechanisms and protocols (TLS, CORS, Oauth2, OpenID connect, …).

Knowledge of cloud platforms such as GCP, AWS or Azure and how to deploy web applications on them.

Experience working in modern software development teams (Git strategy, CI/CD, Testing, …).

Ability to quickly learn new things without tight supervision.

Ability to understand business problems and the needs of our users.

Problem-solving attitude.

Collaborative team spirit.

Fluent in English.
What Celonis can offer you:
The unique opportunity to work within a new category of technology, Execution Management

Investment in your personal growth and skill development (clear career paths, internal mobility opportunities, L&D platform, mentorships, and more)

RoW: Great compensation and benefits packages (stock options, retirement plan, generous time off, family leave from day one, and more)

Mental well-being support (LifeWorks Employee Assistance Program, mindfulness tools, virtual events, and more)

A global and growing team of Celonauts from diverse backgrounds to learn from and work with

An open-minded culture with innovative, autonomous teams

Business Resource Groups to help you feel connected, valued and seen (Black@Celonis, Women@Celonis, Parents@Celonis, Pride@Celonis, Resilience@Celonis, and more)

A clear set of

company values

that guide everything we do: Live for Customer Value, The Best Team Wins, We Own It, and Earth Is Our Future
About Us
Celonis reveals and fixes inefficiencies businesses can't see, enabling them to perform at levels they never thought possible. Powered by its market-leading process mining core, the Celonis Execution Management System provides a full set of platform capabilities for business executives and users to eliminate billions in corporate inefficiencies, provide better customer experience and reduce carbon emissions. Celonis has thousands of implementations with global customers and is headquartered in Munich, Germany and New York City, USA with more than 23 offices worldwide.
Celonis is an equal opportunity employer. We celebrate diversity and are committed to creating an inclusive environment and equal opportunity in all aspects of employment. We will not tolerate any unlawful discrimination or harassment of any kind. We make all employment decisions without regard to race/ethnicity, color, sex, pregnancy, age, sexual orientation, gender identity or expression, transgender status, national origin, citizenship status, religion, physical or mental disability, veteran status, or any other factor protected by applicable anti-discrimination laws. As a US federal contractor, we are committed to the principles of affirmative action in accordance with applicable laws and regulations. Different makes us better.