Staff Product Designer, Data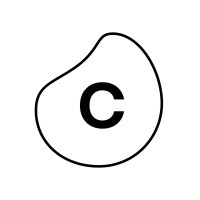 Celonis
Product, Design
Madrid, Spain
Posted on Wednesday, August 16, 2023
We're Celonis, the global leader in execution management and process mining technology, and one of the 50 most valuable private companies in the world. We believe that every company can unlock its full execution capacity - and for that, we need you to join us.
The Team
Celonis' product design is part of the Product & Engineering team; We made it our mission to design and deliver consumer grade experiences and empower everybody in companies to use process mining and the Celonis Execution Management System. As designers and researchers, we work at the intersection of product design, business, and engineering to deliver usable and valuable solutions to our global customers.
The Role
As the Staff Product Designer, Data, you'll lead the experience of an interface that allows its users to transform data into meaningful analysis including process visualizations. Collaborating closely with cross-functional teams, you'll shape a world-class design vision for one of our key user journeys. You'll work alongside product managers, engineers, and fellow designers to ensure a seamless and cohesive experience. Your role is pivotal in understanding and translating our customers' needs into effective process mapping and business analytics tools that drive efficiency and value.
The work you'll do
As a Staff Product Designer, you will own a key user journey, shaping its vision in collaboration with Product and Engineering counterparts and driving its growth. Your primary focus will be on creating effective process mining tools that identify inefficiencies and their impact on the entire process while also understanding the needs of data engineers and business process analysts. Working closely with UX Researchers, you'll have the opportunity to significantly impact how your domain operates.
As a Staff Product Designer, you possess a unique combination of problem-solving abilities and creative interaction design skills. Your expertise in data visualization allows you to create industry benchmarks and support other teams in defining guidelines and setting company-wide standards.
As the Staff Product Designer, you'll be responsible for both hands-on product design and overseeing the design process. You'll guide and mentor other designers, ensuring a smooth collaboration from concept to shippable user interface designs while maintaining the design vision and execution.
Moreover, your ability to collaborate effectively with different Product Managers and switch seamlessly between domains is crucial to your success in this role.
The qualifications you need
University degree in Human-Computer Interaction (HCI), Information Design, Data Design, Communication Design, or a related field.
Minimum of 7 years of proven experience as a UX/UI Designer within a software team.
Minimum of 2 years of leadership experience, including mentoring and guiding other designers.
Experience in B2B or enterprise software products, especially for data users like Data Engineers and analysts.
Strong understanding of data visualization, interaction design, usability engineering, and testing principles.
Hands-on experience creating complex and interactive data visualizations.
Deep empathy for users and a user-centered design approach, with a keen eye for improving product usability.
Familiarity in working with and contributing to Design Systems in Figma
Outstanding communication skills and fluency in English.
Strong portfolio showcasing your design capabilities and problem-solving skills.
Comfortable with ambiguity and able to present ideas and reasoning convincingly to stakeholders.
What Celonis can offer you:
The unique opportunity to work within a new category of technology, Execution Management
Investment in your personal growth and skill development (clear career paths, internal mobility opportunities, L&D platform, mentorships, and more)
Great compensation and benefits packages (equity (restricted stock units), life insurance, time off, generous leave for new parents from day one, and more)
Physical and mental well-being support (subsidized gym membership, access to counselling, virtual events on well-being topics, and more)
A global and growing team of Celonauts from diverse backgrounds to learn from and work with
An open-minded culture with innovative, autonomous teams
Business Resource Groups to help you feel connected, valued and seen (Black@Celonis, Women@Celonis, Parents@Celonis, Pride@Celonis, Resilience@Celonis, and more)
A clear set of company values that guide everything we do: Live for Customer Value, The Best Team Wins, We Own It, and Earth Is Our Future
About Us
Celonis enables customers to optimize their business processes. Powered by its leading process mining technology, Celonis provides a unique set of capabilities for business executives and users to continuously find improvement opportunities within and across processes, and execute targeted actions to rapidly enhance process performance. This optimization yields immediate cash impact, radically improves customer experience, and reduces carbon emissions. Celonis has thousands of implementations with global customers and is headquartered in Munich, Germany and New York City, USA with more than 20 offices worldwide.
Celonis is an equal opportunity employer. We celebrate diversity and are committed to creating an inclusive environment and equal opportunity in all aspects of employment. We will not tolerate any unlawful discrimination or harassment of any kind. We make all employment decisions without regard to race/ethnicity, color, sex, pregnancy, age, sexual orientation, gender identity or expression, transgender status, national origin, citizenship status, religion, physical or mental disability, veteran status, or any other factor protected by applicable anti-discrimination laws. As a US federal contractor, we are committed to the principles of affirmative action in accordance with applicable laws and regulations. Different makes us better.