Senior Counsel, Product & Intellectual Property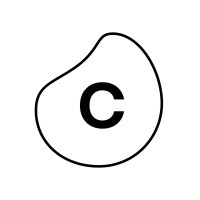 Celonis
Product, Legal
New York, NY, USA
Posted on Saturday, November 4, 2023
We're Celonis, the global leader in execution management and process mining technology, and one of the 50 most valuable private companies in the world. We believe that every company can unlock its full execution capacity - and for that, we need you to join us.
Position Summary:
The Senior Counsel, Product & IP will be part of Celonis' global Legal, Ethics, and Compliance organization and initially report to the Vice President & AGC, Commercial and Product. The Senior Counsel will be part of a close-knit team of legal experts all over the world and will take responsibility for supporting the Celonis Products and Engineering organizations and managing the company's IP portfolio, all while encouraging best practices, managing risks, and enabling innovation. A successful candidate will be expected to provide pragmatic, creative, collaborative and solution-oriented legal support; will have a strong business sense and have experience working as a self-starter in an environment that is fast-paced, business and results-oriented and team-focused.
Principal Responsibilities:
Serve as legal business partner to the company's Product and Engineering organizations, supporting new product and feature development, launches and end-of-life motions
Manage the company's patent and trademark portfolios with the support of outside counsel, including IP monitoring and enforcement
IP clearance and due diligence
Chair the company's Patent Committee, and be responsible for reviewing invention submissions, gathering consensus opinions on whether patents should be sought for inventions in accordance with the company's patent strategy, and, where appropriate, managing outside counsel in the patent application process
Administer the Celonis Patent Reward Program
Manage policies for, and provide enablement training on, best practices for the use and protection of the Company's intellectual property holdings (including patents, trademarks, copyright and trade secrets)
Provide expert advice and support on technology matters pertinent to the company, including AI/Large Language Models, Data Use and Handling, and Open Source Software
Support People & Culture on employee-related IP policies and issues
IP Licensing and Contracts: Consult and, where necessary, negotiate on IP licensing provisions to allow the use of the company's IP by third parties while retaining control and receiving appropriate compensation.
Contribute to ongoing process improvement, reduction of friction and problem solving within areas of Legal and Compliance.
Further Celonis' business, financial and risk management objectives through diligent, proactive and creative lawyering.
Requirements:
Law degree from a highly-regarded school.
Active bar membership in relevant jurisdiction.
Native or bilingual fluency in English, business fluency in a second language would be a significant plus.
7+ years combined experience in law firm and/or in-house legal department, preferably with time spent supporting software company clients with a SaaS focus.
Broad understanding of technology products and business operations.
A strong sense of ownership, inquisitive and enthusiastic about technology, enjoy being continually challenged, and demonstrated sound judgment in ambiguous situations.
Highly adaptable and flexible – you are not stuck in your ways, but rather are comfortable with jumping into undefined programs and you are able to bring structure and results.
Ability to think "outside the box" and address complex matters with creative solutions.
Excellent interpersonal, written/verbal communication and negotiation skills.
Highly organized, both in thought, approach, and in written work product.
Ability to multi-task and prioritize, with a business-oriented mindset.
Ability to maintain strong working relationships with demanding internal clients and work effectively with remote team and management members.
The base salary range below is for the role in the specified location, based on a Full Time Schedule.

Total compensation package will include base salary + bonus/commission + equity + benefits (health, dental, life, 401k, and paid time off). Please note that the base salary range is a guideline, and that the actual total compensation offer will be determined based on various factors, including, but not limited to, applicant's qualifications, skills, experiences, and location.
The base salary range below is for the role in New York, based on a Full Time Schedule.
What Celonis can offer you:
The unique opportunity to work within a new category of technology, Execution Management
Investment in your personal growth and skill development (clear career paths, internal mobility opportunities, L&D platform, mentorships, and more)
Great compensation and benefits packages (equity (restricted stock units), life insurance, time off, generous leave for new parents from day one, and more). For intern and working student benefits, click here
Physical and mental well-being support (subsidized gym membership, access to counselling, virtual events on well-being topics, and more)
A global and growing team of Celonauts from diverse backgrounds to learn from and work with
An open-minded culture with innovative, autonomous teams
Business Resource Groups to help you feel connected, valued and seen (Black@Celonis, Women@Celonis, Parents@Celonis, Pride@Celonis, Resilience@Celonis, and more)
A clear set of company values that guide everything we do: Live for Customer Value, The Best Team Wins, We Own It, and Earth Is Our Future
About Us
Celonis enables customers to optimize their business processes. Powered by its leading process mining technology, Celonis provides a unique set of capabilities for business executives and users to continuously find improvement opportunities within and across processes, and execute targeted actions to rapidly enhance process performance. This optimization yields immediate cash impact, radically improves customer experience, and reduces carbon emissions. Celonis has thousands of implementations with global customers and is headquartered in Munich, Germany and New York City, USA with more than 20 offices worldwide.
Celonis is an equal opportunity employer. We celebrate diversity and are committed to creating an inclusive environment and equal opportunity in all aspects of employment. We will not tolerate any unlawful discrimination or harassment of any kind. We make all employment decisions without regard to race/ethnicity, color, sex, pregnancy, age, sexual orientation, gender identity or expression, transgender status, national origin, citizenship status, religion, physical or mental disability, veteran status, or any other factor protected by applicable anti-discrimination laws. As a US federal contractor, we are committed to the principles of affirmative action in accordance with applicable laws and regulations. Different makes us better.