Senior Product Operations Manager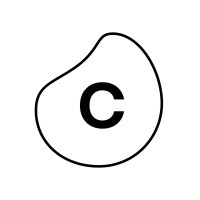 Celonis
Product, Operations
Madrid, Spain
Posted on Thursday, November 9, 2023
We're Celonis, the global leader in execution management and process mining technology, and one of the 50 most valuable private companies in the world. We believe that every company can unlock its full execution capacity - and for that, we need you to join us.
Role Description:
Product Operations is a team in our Product & Engineering organization reporting into our Product Chief Operating Officer. The main objective of Product Operations is to help our product management function scale well. We do so by establishing consistent cross-functional practices and frameworks (e.g. for roadmap planning, product launches, feature requests, ..), executing programs & projects to enable product managers to manage their tasks with low friction, as well as facilitating and aggregating business, customer, and market data & insights.
The Product Operations Manager acts as trusted advisor and business partner to Product Management while working cross-functionally with engineering operations, go-to-market and many more departments in the rest of the company (Marketing and Communications, Legal, InfoSec, Data Protection, Enablement, Partner Management, Customer Value Org, Finance, ..).
The ideal candidate has a proven domain knowledge in product operations or product management and a proven track record in the management of complex and cross-functional projects in a software company.
Job Details:
Interview product managers & adjacent departments (engineering, GTM, ..) and create surveys to discover and prioritize new improvement opportunities
Analyze internal processes to identify gaps (time-consuming tasks, inefficiencies, manual work, broken processes and interfaces) and propose scalable solutions
Drive change management initiative to convince stakeholders to get their buy-in and fund your initiatives
Scope improvement projects, including concise problem statement, success criteria, solution sketches, and workback plan; come up with scalable solutions while also being pragmatic with a bias for action and realization of quick wins
Work with cross-functional teams to deliver the projects
Develop end-to-end delivery schedules, track key milestones, and create contingency plans for high-risk deliverables; coordinate the project delivery and own the project management and communication
Identify, implement and track success measures for your area of responsibility
Own frameworks and processes in the Product Operations teams as well as the orchestration of these processes (e.g. for strategic product launches, orchestrate the execution of the product launch management process across the involved stakeholders)
Continuously collect feedback, adapt and improve the frameworks and processes you own
Work closely with Product Managers, Product Marketing, Product Strategy, Pricing, legal and many more
The Product Operations Manager reports to the Director - Product Operations based out of the Headquarters in Munich, Germany
Requirements:
As a Product Operations Manager, you impact the way how the Product Management operates internally as well as with external stakeholders. While excellent project management skills are the baseline, succeeding in this role requires some additional key competencies:
People: You need to convince others of changing the way to operate. You need to be able to get along well with people, lead without authority, and gather a cross-functional group of people around collaborating effectively and delivering impactful projects.
Structure: Product Operations Managers simplify complex structures to improve the way we operate. You need to cut through complexity and have strong clarity in specifying the problems to solve and the solution options to solve them.
Ownership: If you don't fix a problem, no one will. You need to be a strong driver of your projects, be very proactive, and make things happen.
Product mindset: A Product Operations Manager is the product manager for product managers. You need to have a strong product mindset. You need to think about how to discover and prioritize new initiatives and how to come up with scalable solutions. At the same time, you always need to ensure that the frameworks and processes you establish are not created for the sake of process, but for the sake of creating value for your internal customers. You need to think and act long-term (= what are the next big things we need to improve in the org) while being pragmatic and deliver quick wins on the way.
Based on the above, this is what we're looking for:
4+ years of experience in working in a global team (virtual and multi-location)
4+ years of domain experience in working within or with product management
4+ years of program or project management experience
4+ years of experience in running complex projects with multiple stakeholders, aggressive schedules, and scarce resources (preferably in a software company)
Operational rigor and track record of cross-functional stakeholder project management and execution
Understanding of the interdependencies between the internal and external processes in a software company
Ability to communicate effectively with technical and non-technical individuals
Project Management Professional (PMP) is desirable
Highly skilled in Google Sheets / Google Slides / Monday
Strong verbal and written communication skills (including fluent English)
What Celonis can offer you:
The unique opportunity to work within a new category of technology, Execution Management
Investment in your personal growth and skill development (clear career paths, internal mobility opportunities, L&D platform, mentorships, and more)
Great compensation and benefits packages (equity (restricted stock units), life insurance, time off, generous leave for new parents from day one, and more). For intern and working student benefits, click here
Physical and mental well-being support (subsidized gym membership, access to counselling, virtual events on well-being topics, and more)
A global and growing team of Celonauts from diverse backgrounds to learn from and work with
An open-minded culture with innovative, autonomous teams
Business Resource Groups to help you feel connected, valued and seen (Black@Celonis, Women@Celonis, Parents@Celonis, Pride@Celonis, Resilience@Celonis, and more)
A clear set of company values that guide everything we do: Live for Customer Value, The Best Team Wins, We Own It, and Earth Is Our Future
About Us
Celonis enables customers to optimize their business processes. Powered by its leading process mining technology, Celonis provides a unique set of capabilities for business executives and users to continuously find improvement opportunities within and across processes, and execute targeted actions to rapidly enhance process performance. This optimization yields immediate cash impact, radically improves customer experience, and reduces carbon emissions. Celonis has thousands of implementations with global customers and is headquartered in Munich, Germany and New York City, USA with more than 20 offices worldwide.
Celonis is an equal opportunity employer. We celebrate diversity and are committed to creating an inclusive environment and equal opportunity in all aspects of employment. We will not tolerate any unlawful discrimination or harassment of any kind. We make all employment decisions without regard to race/ethnicity, color, sex, pregnancy, age, sexual orientation, gender identity or expression, transgender status, national origin, citizenship status, religion, physical or mental disability, veteran status, or any other factor protected by applicable anti-discrimination laws. As a US federal contractor, we are committed to the principles of affirmative action in accordance with applicable laws and regulations. Different makes us better.