Java Senior Software Engineer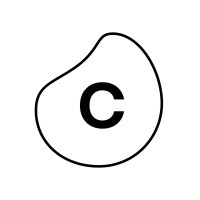 Celonis
Software Engineering
Munich, Germany
Posted on Saturday, November 18, 2023
We're Celonis, the global leader in execution management and process mining technology, and one of the 50 most valuable private companies in the world. We believe that every company can unlock its full execution capacity - and for that, we need you to join us.
The Role:
Being a global hyper-growth leader in process mining technology, our goal at Celonis is to establish our Execution Management System as a standard SaaS solution in any company.
Celonis is looking for a Senior Software Engineer to support the development of multiple exciting projects, for example the new architecture for our EMS Provisioning pipeline.
The team:
You will be part of the Provisioning & Licensing team, taking care of latency-sensitive internal APIs for automatically creating new tenants based on customer data as well as our internal Feature & Configuration system (like a car configurator, just for microservices!)
Your team consists of backend engineers, an engineering manager, a product owner and a QA engineer
Your team is a central internal team with many touchpoints with other engineering teams as well as business teams like Licensing Management
Using OKRs, the team shapes its own goals and priorities
The Tech Stack
Our applications are written using Java 17, Spring Boot and are running on Kubernetes
Our main datastore is Postgres. We also use Redis for caching and there is an ongoing effort to shift to a distributed SQL database where applicable
The Provisioning & Licensing team is using new & modern modular monolithic application with strongly enforced boundaries between the modules
Writing deployment files with the help of Kustomize and deploying our applications with Github CI and ArgoCD
Datadog for metrics, logs and as APM tool
Sonarcloud for ensuring code quality
The work you'll do:
Take ownership of significant portions of the development process from design to delivery. You build it, you own it!
Create robust and sustainable software applications based on the defined specifications, actively contributing to their refinement or defining them yourself
Ability to work autonomously on daily tasks with minimal supervision
Monitoring of our applications as ongoing activity. As central application we have defined latency SLAs on which we need to keep an eye
Ensure high software quality standards are maintained throughout the development process, including code testing, review, and optimization.
Document processes, concepts, and insights, fostering a knowledge-sharing and collaborative culture within the team
The qualifications you need:
6+ years of professional experience building Java applications
Strong communication skills in English
Passion for clean and understandable code
Good understanding of Spring frameworks
Familiar with containerization technologies (i.e. Docker)
Experience with REST APIs and/or distributed micro-service architecture
Experience in writing and setting up tests (unit and integration tests)
Nice to have: experience with monitoring and log analysis capabilities (i.e. DataDog)
Nice to have: experience with Angular or other Javascript frameworks.
What Celonis can offer you:
The unique opportunity to work within a new category of technology, Execution Management
Investment in your personal growth and skill development (clear career paths, internal mobility opportunities, L&D platform, mentorships, and more)
Great compensation and benefits packages (equity (restricted stock units), life insurance, time off, generous leave for new parents from day one, and more). For intern and working student benefits, click here
Physical and mental well-being support (subsidized gym membership, access to counselling, virtual events on well-being topics, and more)
A global and growing team of Celonauts from diverse backgrounds to learn from and work with
An open-minded culture with innovative, autonomous teams
Business Resource Groups to help you feel connected, valued and seen (Black@Celonis, Women@Celonis, Parents@Celonis, Pride@Celonis, Resilience@Celonis, and more)
A clear set of company values that guide everything we do: Live for Customer Value, The Best Team Wins, We Own It, and Earth Is Our Future
About Us
Since 2011, Celonis has helped thousands of the world's largest and most esteemed companies yield immediate cash impact, radically improve customer experience, and reduce carbon emissions. Its Process Intelligence platform uses industry-leading process mining technology and AI to present companies with a living digital twin of their end-to-end processes. For the first time, everyone in an organization has a common language for how the business runs, visibility into where value is hiding, and the ability to capture it. Celonis is headquartered in Munich, Germany and New York City, USA with more than 20 offices worldwide.
Celonis is an equal opportunity employer. We celebrate diversity and are committed to creating an inclusive environment and equal opportunity in all aspects of employment. We will not tolerate any unlawful discrimination or harassment of any kind. We make all employment decisions without regard to race/ethnicity, color, sex, pregnancy, age, sexual orientation, gender identity or expression, transgender status, national origin, citizenship status, religion, physical or mental disability, veteran status, or any other factor protected by applicable anti-discrimination laws. As a US federal contractor, we are committed to the principles of affirmative action in accordance with applicable laws and regulations. Different makes us better.