System Engineer Monitoring & Data Analytics (M/F)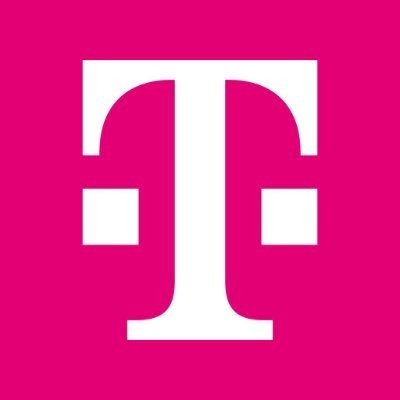 Deutsche Telekom
Data Science
Catalonia, Spain
Posted on Wednesday, November 8, 2023
System Engineer Monitoring & Data Analytics
The digital society wouldn't be possible without us. Our employees provide our customers with the best network, with a reliable and secure infrastructure. The basis for tomorrow's innovations. We have the best prospects for the digital future. For you right from the start.
The company Deutsche Telekom Technik GmbH is a 100 percent subsidiary of Telekom Deutschland GmbH and provides the nationwide technical infrastructure of the group. Around 19,000 employees at DT Technik plan, design, build and operate the facilities and systems of the technical infrastructure nationwide on behalf of Telekom Deutschland GmbH.
The company implements network projects, operates the network technology and, if necessary, takes over the maintenance of the technical infrastructure.
The Tribe Voice & Messaging is responsible for the design, development, planning, validation and operation of all voice and messaging platforms in DT Technik's fixed and mobile network over their entire lifecycle. We provide innovative, reliable state-of-the-art services to our cellular- and landline-based customers.
The scope of a current program is to bring voice & messaging applications into the cloud. We?ll change the today?s model of separated fixed and mobile systems and merge them. That?s why we want you on our team.
Job Description, Tasks & Responsibilities
As a system engineer you develop systems and services further taking into account holistic business requirements and implications along the entire development process (lifecycle).
You introduce processes/systems into regular operation
You develop concepts/specifications, create and maintain the system documentation
You support in ensuring operational functionality
You carry out performance analysis and -tuning
You lead projects
Professional, Social and Specific Skills:
You have a technical degree or completed vocational training in connection with several years of professional experience in the field of system engineering.
You are also characterized by the following knowledge and skills:
You have several years of practical experience in the management and monitoring of cloud services (with Docker and Kubernetes)
You have a wide range of experience in agile forms of cooperation and extensive experience in leading teams in strategically oriented projects
You have in-depth knowledge of IMS Systems and the relevant communication protocols (e.g. SIP and RTP)
The following applications are among the tools you use very frequently: Elastic DB, Influx DB, Kafka Bus, Kafka Streams, GitLab, Grafana, Kibana, Victoria Metrix
English language upper intermediate, understanding German would be helpful (optional)
What do we offer you?:
· Indefinite position and hybrid working mode.
· Flexible working hours.
· Continuous training: certifications, access to Coursera, English and German classes...
· Flexible Remuneration Plan: medical insurance, restaurant tickets, childcare and transport.
· Life and accident insurance.
· 26 days holiday, plus holiday eves.
· Possibility of teleworking.
· Payment of medical bills.
· Service hours at specialists (doctors, physiotherapists, lawyers...).
· Up to 100% of salary in the event of temporary sick leave.
· Discounts on goods and services.
...and many more advantages for being part of T-Systems!
Join our team! Come to the magenta side!
T-Systems Iberia will only process the CVs of those who meet the requirements specified for each offer.