Product Development Engineer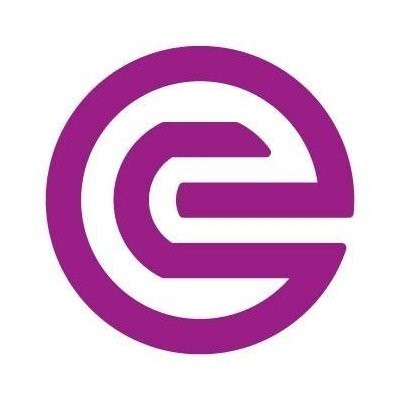 Evonik Industries AG
Product
Little Rock, AR, USA
Posted on Friday, September 22, 2023
What we offer
Explore a world of opportunities with us. Look ahead with us and help shape innovative solutions to make our world more sustainable and life healthier, more vibrant and more comfortable. At Evonik, you have the chance to explore, thrive, and grow alongside 33,000 colleagues. Among attractive career paths and high-quality development programs, we not only offer performance-based remuneration and occupational health benefits but also hybrid and flexible working environments with #SmartWork. Bring your fresh perspective, develop your strengths, break out your mold, and find a career that fits your dreams with us.
Click on the link below to learn what our employees have to say about Evonik:

https://careers.evonik.com/en/about/meet-the-team/
JOB DESCRIPTION SUMMARY
The position exists to build in depth technical knowledge and RD&I capabilities in the Catalysts business line within Evonik. The Product Development Engineer will work in the Catalysts RD&I organization to develop new and more sustainable approaches to the design and manufacturing of hydroprocessing catalysts. Additionally, they will support their use within a range of applications within conventional refining processes as well as developing applications associated with the energy transition. The ideal individual might have experience in one or more of the following areas: catalysis, chemical simulation or modeling, thermodynamics, reaction engineering, analytical chemistry or materials research. The candidate will be required to function effectively on cross-functional project teams, apply technical knowledge to diagnose, troubleshoot and solve problems. The candidate will need to plan, prioritize, and manage multiple complex, time sensitive projects. Above all, the individual will work in a cross-functional team environment requiring a high degree of initiative, self-motivation, and flexibility to monitor and move project forward quickly and safely.
RESPONSIBILITIES
Generate lab-scale samples for evaluation

Scale up lab recipes to demonstrate viability for commercial production

Perform chemical or physical analysis on prototype samples and support applications-based evaluations through various internal and external pilot plant testing operations

Support commercial scale applications of catalyst technology through performance modelling, preparing commercial proposals, and on-site support as needed

Utilize know-how and problem-solving skills to make required modifications to recipe and process conditions in order to meet target product parameters

Generate documentation required for ESHQ compliance, regulatory compliance, and plant trial operation

Work closely with plant production and quality control teams to foster cross-functional communication that generates positive customer experiences

Build production and analytical reports suitable for internal and external distribution

Provide operational support for commercial-scale trials

Interact professionally with both HPC leadership team and external customers

Assist in generating cost models and project timelines
REQUIREMENTS
BS in Chemistry or Chemical Engineering or similar technical field required. Graduate degree with experience in catalysis strongly preferred.

Is highly self-motivated with a record of taking initiative

Demonstrates strong technical fundamentals necessary to fulfill the responsibilities. Experience with relevant catalyst characterization techniques preferred.

Has the skills to conduct the analytical testing and data analysis required to fulfill the responsibilities

Willing to think and work out-of-the-box when necessary to innovate and execute projects

Works without supervision and provides technical guidance when required on analyzing data trends for use in reports to help guide decision making

Works without supervision and provides technical guidance when required on developing appropriate plans or performing necessary actions based on recommendations and requirements

Works without supervision and provides technical guidance when required on planning, organizing, prioritizing, and overseeing activities to efficiently meet business objectives

Works without supervision and provides technical guidance when required on creating relevant, lucid, and effective reports

Independently supports business processes with comprehensive understanding and effective use of standard office equipment and standard software packages, while also providing guidance and training to others

Applies understanding of the business environment and objectives to develop solutions without supervision, while also providing technical assistance when necessary

Conducts research and analyzes data without supervision while providing technical guidance as needed in order to develop a comprehensive understanding of customer and market conditions that enables maximum return on investments

Works without supervision and provides technical guidance when required on acquiring, organizing, protecting, and processing data to fulfill business objectives

Comfortable working in a range of environments, including typically indoor lab and pilot to commercial scale operations. Includes some amount of moderate severity work in industrial conditions and personal protective equipment.
​
Your Application

To ensure that your application is proceeded as quickly as possible and to protect the environment, please apply online via our careers portal. Further information about Evonik as Employer can be found at https://careers.evonik.com.
Please address your application to the Talent Acquisition Manager, stating your earliest possible starting date and your salary expectations. If you have any questions regarding the application process, please call our Evonik Candidate Support at 0800 2386645 (Germany only) or +49 201 177 4200.
Your Talent Acquisition Manager:
Vincent Szewczyk [C]
Company is
Porocel Industries, LLC