Engineering & Maintenance Manager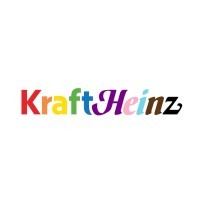 Kraft Heinz
Cedar Rapids, IA, USA
Posted on Friday, September 22, 2023
Job Description
The Maintenance Manager will direct all reliability and maintenance activities to ensure that maximum operational potential is realized for the entire plant operation. This includes all functions in the areas of Maintenance Business Management, Maintenance Materials Inventory (MRO), Maintenance Recruit to Retire, Manufacturing Process Reliability and Equipment Reliability, e.g. departmental budgets, computerized maintenance management systems, preventive/predictive and corrective maintenance programs. Also, Technical Skills Management of electrical, electronics, controls programming, mechanical systems (process equipment, packaging equipment), waste treatment, stockroom, building and grounds, utilities systems including but not limited to boiler and ammonia refrigeration. Development, coordination and execution of maintenance related capital budget items in concert with engineering. Manages the Maintenance and Utility Departments personnel consisting of up to 30 technicians.
Assures the safe execution of all maintenance and utility activities, demands that all plant activities are conducted following all safety procedures, champions safety is the first consideration of all employees/contractors and promotes a safe work environment through own behaviors.
Maintains facility and assets to meet regulatory guidelines e.g. USDA, FDA, OSHA, and EPA.

Optimizes costs through effective budget planning and management, a cost effective approach toward asset management and minimizing loss and waste.

Optimizes the Availability and safe operation of production assets through appropriate predictive and preventative maintenance and safe and effective execution of corrective maintenance and projects.

Coordinates major maintenance and project requirements with manufacturing production and engineering, to include major downtime activities and downtime periods and supports the effort to identify opportunities and develop the Plant's Capital Budget.

Trains maintenance staff on effective maintenance practices, including effective use of the computerized maintenance management system, problem solving tools, risk and failure analysis, maintenance scheduling and analysis of maintenance related data and equipment histories.
Sets and evaluates departmental goals and objectives through a collaborative effort with maintenance departmental supervision, factory leadership team, Regional Reliability Managers and the Engineering Manager.

Conducts special studies as assigned or self-initiated to improve departmental services, equipment reliability and factory operations or satisfy external requirements.

Provides direction to the operation and maintenance of the Utilities (Air, Steam, Water, Nitrogen, Ammonia, etc) and Wastewater facilities to assure they meet production demands.

Shares Best Maintenance Practices with other Heinz maintenance department, facilities and Regional Reliability Managers by participating in semi-annual forums and establishing contacts for regular communication.

Ensure parts availability in the MRO stockroom to minimize equipment downtime while balancing economic maintenance inventory management.
Protect the company's employees through aggressive completion of safety related work orders and enforcement of factory safety regulations such as lock out/tag out.

Maintain the facility and equipment per good manufacturing practices to meet the expectations of both internal and external customers.

Assist with evaluating reliability, utility, facility, production and packaging needs for Capital Equipment.

Responsible for the performance, training and development of all departmental personnel.

Oversee and lead the implementation of the Quality Risk Management Process (QRMP) system and operational standards as outlined in the factory's QRMP accountability list.
Partner with business leaders on implementation of equipment and manufacturing reliability, process improvements (Six Sigma / Lean) including leading change initiatives, planning, and facilitation of improvement project(s) completion.

Manage and evaluate the Maintenance staff including but not limited to performance management, employee improvement and employee development plans, etc.

Duties as assigned by Plant Manager to support factory related areas.
Bachelor's Degree in Engineering or related technical field highly preferred
Minimum of 5 years' operations, maintenance, engineering, quality or HR experience is required

Minimum of 5 years of managerial experience is required

Knowledge in the following areas: Packaging/Mechanical Operation, Electrical, Instrumentation, Electronics/Controls, Utility Systems including but not limited to boiler and ammonia refrigeration is highly preferred

Ability to demonstrate leadership and leadership development skills

Technical Skills Management
Technical Skills Development

Strong team building

Interpersonal and communications skills to motivate, empower, train, direct, lead, evaluate and coach a diverse group of team members to reach their fullest potential

Ability to effectively plan and manage change

Organize integrated systems and processes
Analyze and solve complex problems

Flexibility to adapt to continuous change

Strong computer (PC) skills

Communications skills

Ability to manage a continuous operation (24 hrs, 7 days per week)
#LI-ONSITE
Location(s)
Quality Chef - Cedar Rapids
Kraft Heinz is an Equal Opportunity Employer that prohibits discrimination or harassment of any type. All qualified applicants are considered for employment without regard to race, color, national origin, age, sex, sexual orientation, gender, gender identity or expression, disability status, protected veteran status, or any other characteristic protected by law. Applicants who require an accommodation to participate in the job application or hiring process should contact .