Maintenance & Engineering Manager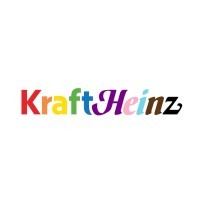 Kraft Heinz
Software Engineering, Other Engineering
Latina, Province of Latina, Italy
Posted on Friday, September 22, 2023
Job Description
About the Position
We have an excellent opportunity available for an experienced Engineering & Maintenance Manager interested in making a difference at Kraft Heinz. This role will be based in Plasmon Factory in Latina (LT). You'll be working in a high performing team, reporting into the Site Manager, alongside peers always trying to reach the next level.
Get ready for a lot of exposure to internal senior stakeholders.
Purpose of the job
Improve equipment performance, preserve plant resources by monitoring costs of materials and maintenance services in order to achieve plant performance targets. Forecast and control the cost budget by maximizing the value of investments. Ensure plant compliance with applicable regulations, specific required regulations, good manufacturing practices, Occupational Safety and Health Act as well as other company standards.

The Engineering & Maintenance Manager will be responsible for the following activities:
Protect the environment, capital assets and facilities by complying with all applicable environmental regulations and responding on potential violations;
Ensure safety during the execution of capital projects and maintenance activities;
Develop, monitor and control annual budget and maintenance expenditures;
Manage projects, maintenance resources and facilities through timely installation, service and repair of equipment;
Support facility operations through the effective use of facility Engineering and Maintenance resources;
Identify appropriate resources to protect company assets and reduce downtime;
Adapt equipment capabilities according to factory layouts;
Assess production and packaging needs for capital equipment;
Own and support Kraft Heinz Management System implementation for Maintenance and Engineering pillars
Actively support all departments in order to reach factory's KPIs
Qualifications
Hard Skills
MS Office (especially Excel);
Fluent English;
Experience with managing full-cycle capital projects from appropriation preparation to field start-up;
Knowledge of maintenance management system operations;
Clear understanding of engineering economics and project justification.
Professional Attributes
Project management skills
Time management has no secrets for you. You're organized, structured and always have an overview of all the deliverables. You know how to bring multiple projects to a successful ending within the given timeframe.
We like to keep it simple. And to execute fast. Your ability to simplify will be highly appreciated, when you provide simple solutions dealing with complex challenges.
At Kraft Heinz you'll easily be exposed to senior management, no matter your level. Therefore, it's important you have excellent communication skills, to deal with all kinds of different stakeholders.
Confident / Ability to give pushback
You're a go getter, you're not easily thrown off your game, not even when you get resistance.
You don't only focus on your own results, but always do what's best for the company.
You don't get easily stressed by pressure, on the opposite, a demanding and dynamic environment is what keeps you energized.
Achieving results is nice, but achieving results with the team is simply the best. You're a team player, which means you're sometimes a leader, sometimes a follower but always working towards the same common goal together with your teammates.
Background
Master's degree in Engineering or similar;
Relevant prior experience of at least 10 years;
Leadership skills gained through experience in supervisory positions in maintenance and/or contractor supervision on capital projects;
What we offer you
An ambitious employer; we only want to the best for you;
A fast career track like only few other companies can match;
A competitive salary and excellent bonus structure (above market);
Permanent contract; for we believe in doing big bets on people;
Always room for new ideas; if you have an excellent idea, please let us know and we can set it in action!

Become part of a young and ambitious work environment: as a Kraft Heinz Engineering & Maintenance Manager you'll be the owner of your own career. At Kraft Heinz, we provide the playing field. You change the game. Are you up for the challenge? If so, apply to this position!
Location(s)
Latina
Kraft Heinz is an Equal Opportunity Employer – Underrepresented Ethnic Minority Groups/Women/Veterans/Individuals with Disabilities/Sexual Orientation/Gender Identity and other protected classes.