Data Engineer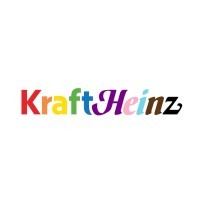 Kraft Heinz
Software Engineering, Data Science
United States
Posted on Thursday, September 28, 2023
Job Description
3+ years of experience working in data engineering or architecture role.
Expertise in ELT and data analysis and experience with SQL and at least one programming language (Python/R preferred)
Experience developing and maintaining data warehouses in big data solutions e.g., Snowflake
Experience with developing solutions on cloud computing services and infrastructure in the data and analytics space (preferred)
Experience with cloud service providers including AWS, Azure, or Google.
Database development experience using Hadoop, SPARK or Big Query and experience with a variety of relational, NoSQL, and cloud database technologies.
Experience and/or knowledge of BI tools such as Alteryx, Tableau, Power BI, Looker.
Experience and/or knowledge of CI/CD (continuous integration and continuous deployment) practice using GitHub or Azure repos.
Conceptual knowledge of data and analytics, such as dimensional modeling, ELT, reporting tools, data governance, data warehousing, structured and unstructured data.
Familiarity with the Linux operating system
Familiarity with data engineering and workflow management frameworks such dbt.
Nice to have exposure to machine learning, data science, computer vision, artificial intelligence, statistics, and/or applied mathematics.
An agile learner who brings strong problem-solving skills, and enjoys working as part of a technical, cross functional team to solve complex data problems.
Bachelor's degree required; Computer Science, MIS, or Engineering preferred or equivalent experience.
Location(s)
Employee's Home - NationalBase Salary Range: $83,400.00 - $104,200.00Target Total Cash Range: $104,250.00 - $130,250.00Target total cash represents this role's annualized cash earning potential at target (base salary + target bonus). Target total cash is contingent on targeted company performance achievement and individual attainment of performance goals. Therefore, target total cash is not guaranteed earnings.The compensation offered will take into account internal equity and also may vary depending on the candidate's geographic region, job-related knowledge, skills, and experience among other factors.
Kraft Heinz is an Equal Opportunity Employer that prohibits discrimination or harassment of any type. All qualified applicants are considered for employment without regard to race, color, national origin, age, sex, sexual orientation, gender, gender identity or expression, disability status, protected veteran status, or any other characteristic protected by law. Applicants who require an accommodation to participate in the job application or hiring process should contact .