Senior Manager, IT Internal Controls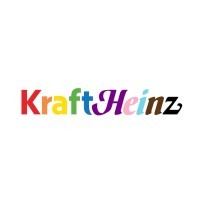 Kraft Heinz
IT
Chicago, IL, USA
Posted on Thursday, October 12, 2023
Job Description
Position Summary:
The Senior Manager – IT Controls is responsible for leading the Kraft Heinz IT controls team. This group is a key element of the Global Internal Controls team and is responsible for the risk assessment, planning, and evaluation of IT general controls, configuration controls, and SOC reports/CUECs. The Senior Manager will supervise a team of five based in Chicago & London and provide indirect leadership to nine professionals based in our off-shore Global Capabilities Center in India. The position provides broad exposure to various levels of management, including senior leaders in Controllership, Information Technology, and Information Security. Activities will also include working with members of the Internal Audit department and the Global S/4 Transformation team. This is an excellent opportunity to gain an understanding of the Kraft Heinz control environment, business practices and systems.
Primary Responsibilities
Drive the timely completion of ITGC and configuration control testing procedures in support of the Global Internal Controls testing program.
Establish strong working relationships with IT Leadership and achieve consensus on the importance of SOX, COBIT and COSO.
Lead the scoping exercise for SOX testing and maintain the Risk and Control matrix for ITGC SOX controls.
Review test results for accuracy and for completion of control objectives. Ensure documented results meet program documentation quality standards.
Maintain constant communication with testers, auditors, and IT leaders regarding completion of procedures and issues encountered.
Ensure deficiencies are properly documented with action plans implemented for timely remediation.
Support internal and external auditors; drive timely resolution of requests and follow-ups.
Lead the management and monitoring of segregation of duties (SOD) and sensitive access in SAP GRC as well as application of mitigating controls.
Drive enhancement and automation of business control activities and system configuration through automated process evaluation and continuous control monitoring (CCM).
Partner with project teams during the implementation of new systems and applications; lead internal controls procedures in support of the software development process.
Oversee the scoping and review of service auditors' reports for key applications, and appropriate mapping of CUECs.
Ensure testing documentation, supporting evidence and control conclusions are uploaded into the SOX system of record to ensure accurate, timely communication of testing status.
Maintain awareness of emerging risks in the Kraft Heinz IT landscape and broader trends in IT such as cloud computing, cyber security, data privacy, and artificial intelligence.
Serve as data subject matter expert, providing guidance for reporting and visualization standard processes, and supervising the owners of GRC master data.
Qualifications
Minimum 8 years of experience in Finance or Accounting preferred, including at least 3 years of experience in Audit or Controls
CISA / CIA / CPA / Public Accounting experience preferred
Three years' SAP experience required, including SAP Security; SAP GRC experience preferred
Exceptional leadership, master relationship builder and high level of discernment
Excellent interpersonal skills including the ability to influence across the organization and externally
Strong project management and organizational skills with demonstrated ability to complete concurrent, complex assignments
Strong written, verbal communication skills, meticulous attention to detail, and demonstrated ability to "simplify the complex"
Continuous improvement mindset
Location(s)
Chicago/Aon Center
Kraft Heinz is an Equal Opportunity Employer that prohibits discrimination or harassment of any type. All qualified applicants are considered for employment without regard to race, color, national origin, age, sex, sexual orientation, gender, gender identity or expression, disability status, protected veteran status, or any other characteristic protected by law. Applicants who require an accommodation to participate in the job application or hiring process should contact .