Sr Auditor, IT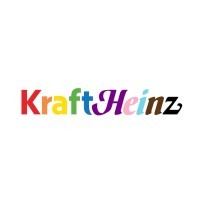 Kraft Heinz
IT
Chicago, IL, USA
Posted on Friday, October 13, 2023
Job Description
Location: Aon Center (Chicago, IL) | 200 E Randolph St, Chicago IL 60601 | Hybrid
What do we bring to the table?
Benefits begin immediately upon hire (salaried)
Fully customizable medical plans (HRA, HSA, FSA), up to 5 carrier choices by location
Prescription (Rx) card
Full suite of additional plans: vision, dental, life, disability, adoption/family planning reimbursement, childcare, parental leave
LiveWell lifestyle/well-being discount and rewards program (for example, $50 subsidy for fitness tracker)
401(k) matching + extra 3% freebie company contribution
Business Resource Groups (BRGs)
Award-winning Ownerversity learning & development resource library
Employee Assistance Program (EAP) for mental health support
Learn more about life #hereatKraftHeinz on our YouTube channel!
Summary
The Kraft Heinz Internal Audit Department's vision is to add value by providing objective and innovative assurance and advisory services. When performing our work, we evaluate risks, controls and governance processes. Further, we provide the board of directors, audit committee, and KH senior management reasonable assurance that the financial data used to make business decisions and to communicate to the public is true and accurate. We also identify business improvement opportunities (i.e. efficiency and effectiveness of operations) to make our business better. We accomplish our mission by recruiting and developing talent for the entire corporation, providing high-quality services to support the department's vision.
The Senior IT Internal Auditor will execute global, zone and local IT/technology, cybersecurity, etc. internal audits under the direction and in collaboration with the IT Internal Audit Senior Manager and Global IT Audit Director. This role plays a key proactive and contributing role in the continual development of our IT audit capabilities, establishment and maintenance of our IT leadership relationships and direct delivery of value to the business while being innovative and forward thinking to elevate the overall Internal Audit department in our digital evolution journey.
Primary Responsibilities
Conduct IT/technology process reviews so as to evaluate:
o design and operating effectiveness of internal controls.
o efficiency and effectiveness of IT operations.
o IT/technology systems supporting key business processes.
o compliance with established policies, procedures, and/or standards.
Identify, develop and apply new ways of working and/or leveraging of technology and tools to continually streamline/automate our processes to be most efficient, effective and value-focused.

Articulate understanding of IT/technology areas under review, and demonstrates thorough test work and solid rationale for potential IT/technology audit issues.

Prepare reports based upon IT/technology audit results, documentation and client responses to ensure reasonability, practicality and fit-for-purpose intentions and future sustainability and growth.

Develop an open, honest, transparent and long-lasting relationship with those being audited and maintain a professional approach at all times.

Effectively and consistently communicate verbally and in writing IT/technology audit progress, observations, conclusions and recommendations by adopting appropriate communication style to individuals at all levels of the organization and remaining open to disagreement or new ideas.

Display leadership and project management skills to complete quality work on time with available resources.

Continually learn and share best practices, tools and testing methodologies with other team members, and contribute to departmental projects.

Execute on-going operations of the department's data analytics initiative, but not limited to: Identify, design, and develop risk indicators; extract routines to support selected audits within the annual audit plan or continuous monitoring initiatives with the business; manage data extraction, storage, transformation, and processing; and generate output for analysis and discussion with the audit team and business stakeholders (i.e. Internal Controls, Controllers, Shared Services Center, etc.).

Support on the development of additional KRIs to be added as part of the data analytics journey.

Discuss results of KRI monitoring with Senior Leaders so they understand the risk and required actions to mitigate risks.

Address ad-hoc requests and facilitate data acquisition, as needed, to support internal audit projects and special audit projects.
Qualifications
Undergraduate degree in computer science, information systems, technology operations, cybersecurity, engineering or related fields required

3+ years of professional experience in an IT/technology audit related role within a Big-4 accounting firm and/or large corporation's IT internal audit department preferred. Additional cybersecurity, NIST Cybersecurity Framework, etc. experience would be a plus

General knowledge of IT/technology risk/control frameworks (COSO, COBIT)

A professional audit/IT/technology (CISA, CIA, CISM, etc.) certification preferred

FMCG/Manufacturing experience preferred

SAP knowledge preferred

Goal-oriented and outgoing with strong interpersonal and teamwork skills

Ability to think, adapt and be agile and work

analytically/rationally

in a fast paced, ever-changing environment and risk landscape

Limited travel (up to 30%)

Must fluently speak English (other languages will be a plus)

The qualified candidate must be able to work with multiple organizations and teams, consistently meet deadlines and work well under time constraints and be able to quickly learn and understands diverse business areas/systems

Open to US Citizens and Green Card Holders Only
Location(s)
Chicago/Aon Center
Kraft Heinz is an Equal Opportunity Employer that prohibits discrimination or harassment of any type. All qualified applicants are considered for employment without regard to race, color, national origin, age, sex, sexual orientation, gender, gender identity or expression, disability status, protected veteran status, or any other characteristic protected by law. Applicants who require an accommodation to participate in the job application or hiring process should contact .