Sr Full Stack Engineer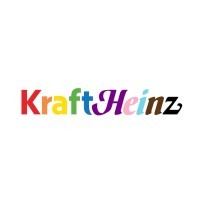 Kraft Heinz
Software Engineering
Chicago, IL, USA
Posted on Saturday, October 14, 2023
Job Description
WHO WE ARE
Being one of the world's largest food and beverage companies, The Kraft Heinz Company is building a new legacy by investing in a robust Digital infrastructure to revolutionize the food and beverage industry. We are on a journey to create a digitally-powered, agile-enterprise – all while honoring a 150-year heritage and a portfolio of 200 iconic food brands. At the heart of this journey is our ambition to create an environment where powerful AI solutions augment humans and where small mission-based teams relentlessly pursue tangible solutions for our consumers, customers, and the enterprise.
That ambition requires us to create a modern engineering, cloud, and data ecosystem - a one of its kind that becomes the neural network of our company. We want you to bring your tech-self to us. You can look forward to high-impact, no bureaucracy, entrepreneurial work – done in small teams – and a unique opportunity to create something bold, something awesome, something inventive and something globally impactful.
JOB SUMMARY
This is a very exciting, career building job opportunity. If you have an engineering mindset, let's explore! As a Full Stack Engineer, you will drive best-in-class adoption and develop methods to improve the client experience through the implementation of Power Platform capabilities. The Staff Full Stack Engineer will be leading the end-end development for the applications including designing, developing, implementing, automating, and scaling the system design, system administration, and system deployment to deliver best-in-class services using Azure and the Power Platform.
As a successful Staff Full Stack Engineer, you are results-driven, able to set strong technical foundation and bring strong engineering skills and a deep understanding of Microsoft Power Platform. You are a person of high integrity, who believes in innovation and challenging the status quo when needed, while always first seeking to understand.
WHAT YOU'LL DO
Provide Thought Leadership to the Product Engineering and Sales Business Team
Design, Develop and Lead end-to-end solutions using Power App, Power Automate, Power BI and that improve collaboration, productivity, and knowledge sharing.
Proficient in developing Power BI reports
Architect disruptive and scalable applications and systems.
Provide expert-level support services for the most complex issues related to Power elevated from the Support Center and Technical Services groups. Troubleshoot and resolves chronic and catastrophic problems.
Demonstrate knowledge of the Microsoft Power Platform, architecture, capabilities, implementation requirements, integrations, and future roadmaps.
Partner with business/product teams to turn requirements into technical solutions.
Have solid understanding of design principles and methodologies.
Demonstrate ability to collaborate between business units, architecture, operations, and security on the development and implementation of solutions that meet operational and compliance standards while meeting relevant regulatory requirements.
Identify stakeholders and forms a project team.
Conduct pilot and recommends go/no-go decision. Verify software solutions meet production acceptance standards.
Be the Power Platform subject matter expert and facilitate and champion power platform and office 365 communities of practice.
Works closely with project managers and developers to implement reliable, manageable, and secure solutions for internal and external connections.
Identifies opportunities to automate or improve existing processes.
Understands and complies with IT and IS policies and procedures, especially those for quality and productivity standards that enable the team to meet established client service levels.
Maintain consistent, quality documentation including SOP and runbook documentation to meet ongoing operations and business continuity requirements
Participates in special projects and performs other duties as assigned.
WHO YOU ARE
Bachelor's or Master's degree in Computer Science or equivalent experience
8+ years of experience in software engineering
Have experience supporting Sales Business Units
Passionate about technology transformations and are innovation driven
Foundational knowledge of O365 platform and Azure AD.
Experience using JIRA for project management activities
Expert knowledge of current versions of the following products: Power Apps, Power BI, Power Automate, Power Virtual Agents, Azure.
Strong proven Software Engineering experience.
Innovation and Continuous Improvement.
SKILLS AND EXPERIENCE
8+ years of experience in application development and architecture.
2+ years of experience with Microsoft Power Platform, especially Power Apps and Power Automate.
Experience building RESTful microservices and APIs using Python.
Experience developing web applications using Python, Django framework.
Knowledge and technical proficiency in adjacent technologies including the following: Power BI, Microsoft Azure, Azure Logic Apps, Flow, Snowflake, AD, etc. (certifications a plus).
Extensive hands-on expertise with Common Data model.
Extensive experience in implementing, operating, customizing, tuning and troubleshooting Power Platform solutions.
Experience mentoring other team members.
Experience with CI/CD tools and version control.
WHY US?
We're accelerating our ambition to become a best-in-class Digital leader by making data-driven investments that drive smarter business decisions. As the guardians of 200 beloved brands and the creators of innovative products, we're dedicated To Sustainably Grow by Delighting More Consumers Globally. What we build today helps bring joy to customers, consumers, and communities around the world tomorrow. Ready to build the future of food, now? Have a seat at our table and join our Digital Revolution to disrupt!
Ready to help future-proof our legacy? Join our table, and Let's Make Life Delicious!
Location(s)
Chicago/Aon Center
Kraft Heinz is an Equal Opportunity Employer that prohibits discrimination or harassment of any type. All qualified applicants are considered for employment without regard to race, color, national origin, age, sex, sexual orientation, gender, gender identity or expression, disability status, protected veteran status, or any other characteristic protected by law. Applicants who require an accommodation to participate in the job application or hiring process should contact .