Senior Analyst, IT - Data Warehouse Platforms - Snowflake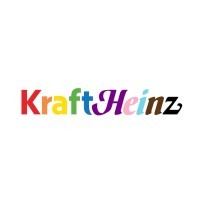 Kraft Heinz
IT
Toronto, ON, Canada · Toronto, ON, Canada · Quay County, NM, USA
Posted on Wednesday, October 18, 2023
Job Description
Location: Hybrid - Toronto | Standard Business Hours
What do we bring to the table?
Benefits begin immediately upon hire. Competitive and flexible medical and dental plans-basic and enhanced options to choose from (drug and non-drug fertility coverage, prescription, vision, paramedical, dental and separate category of mental health support). Variety of spending accounts to allocate leftover flex credits

Free unlimited access to virtual family health care

Retirement Savings plan: Employee contribution of 3% with optional 1 or 2% and Kraft Heinz required contribution of 5% with 150% match on optional employee contribution

Business Resource Groups (BRGs)

Award-winning Ownerversity learning & development resource library

Employee Assistance Program (EAP) for mental health support

Learn more about life #hereatKraftHeinz on our YouTube channel!
Associate Manager, IT - Data Warehouse Platforms - Snowflake at a glance
The Kraft Heinz Information Technology organization is hiring an Assoc. Manager, who will be responsible for designing, implementing, and maintaining the Snowflake data warehouse platform for our organization. You will be responsible for ensuring high levels of data availability, performance, and security, as well as for optimizing the platform for complex data pipelines and workloads by working closely with IT and Digital teams.
What's on the menu ?
Setup & Manage Snowflake Databases, Warehouses & Data Shares to support high-performing and highly available Snowflake data warehouse solutions.
Proactively monitor Snowflake resources for Availability, Optimal usage, Performance & Cost.
Perform Platform issue Management internally by monitoring Service Now queues for issues/tickets/requests and Ticket Management externally with Snowflake Product team.
Perform Platform Security management by managing Security roles, User setup with enforced network policies, govern security changes and providing migration approvals.
Perform TPA governance for external datasets & manage access provisioning working closely with Data owners.
Establish and improve Azure resource request process, automate resource creation process and streamline resource maintenance.
Work collaboratively with Snowflake Product team representing Kraft Heinz needs, understand upcoming features, define & run the user enablement process and manage user communications.
Recipe for Success: Apply Now if this sounds like you!
I have experience in Platform Management, administration, configuration, and optimization
I have a strong understanding of SQL, ELT tools & processes and data modeling principles
I am able to work independently and as part of a team.
I am able to motivate and inspire team members, delegate tasks effectively, and foster a collaborative and productive work environment.
I have excellent communication and interpersonal skills as necessary for stakeholder management and cross-functional collaboration.
Please note: This job posting is just a preview of the full scope of the position. A comprehensive job description is shared upon interview.
We hope to find you a seat at our table!
Location(s)
Toronto - Queen's Quay - Headquarters
Kraft Heinz is an Equal Opportunity Employer – Underrepresented Ethnic Minority

Groups/Women/Veterans/Individuals

with Disabilities/Sexual Orientation/Gender Identity and other protected classes.
In order to ensure reasonable accommodation for protected individuals, applicants that require accommodation in the job application process may contact
for assistance.