Staff UX Designer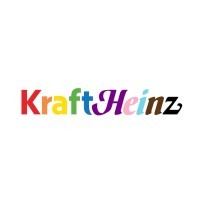 Kraft Heinz
Design
United States
Posted on Friday, October 20, 2023
Job Description
The Staff Service Designer is responsible for bringing a human-centered approach to the design and development of a world-class digital ecosystem. You will help transform the entire internal employee experience, beginning at the interview process and following all the way through to tenured employees' daily interactions. You partner with teams to lead, define, and conduct research, detailed journey maps, systems mapping, UML artifacts, information architecture, site-mapping, time & motion studies and more.
You will work closely with the Head of Design to develop, advise, and evangelize the importance of the users perspective throughout every stage of the product development lifecycle. Your partner teams on the day-to-day will be executives, Product owners, and technical stakeholders (IT/Sec, Full-stack Engineering, Data Sciences, Business Intelligence Engineering, etc). This role begins as an individual contributor with significant growth opportunities, either through personnel management or IC track. This is the first role of its kind at Kraft Heinz and has the potential to completely redefine how we design experiences to delight every single employee across the globe.
You will:
Inject service design into the product development lifecycle through each stage: conceptualization, concepting, feasibility, development, deployment, QA, analysis.
Lead group workshops to define journey/system maps.
Establish the strategic vision for what the end employee experience looks like
Assume a research-based approach when building out diagrams & schemas for review, collaborator signoff and handoff to design & engineering.
Deeply understand the balance between actionable and aspirational throughout concept and execution.
Lead requirements gathering sessions, IA/sitemap development.
Apply user-centered design, behavioral pattern development and human factors standards as the lens through which all projects are approached and solutions presented.
Deliver detailed analysis of current state systems and experiences along with clearly defined recommendations for improvement, reimagining and redesign.
Who you are
7+ years of experience working in UX/UI/Service design roles and evangelizing Design Thinking across multi-disciplinary teams.
A critical, confident, and clear voice for design thinking across Kraft Heinz.
Outstanding oral and written communication skills.
Capable of verbally defending and compromising on design solutions, accepting an agile, iterative approach to excellence when necessary.
Demonstrate the skills to empathize with users.
Able to apply a keen business sense in understanding the balance between precision and deployment obligations.
Ability to solve across devices, frameworks, platforms, responsive states etc.
Expertise working within and giving to design systems that consistently scale across platforms.
Deep understanding of BI/Analytics, data visualization design and report modeling.
Figma, Adobe Creative Suite, Tableau, PowerBI, React, MicroStrategy.
Location(s)
Employee's Home - NationalBase Salary Range: $110,200.00 - $137,800.00Target Total Cash Range: $148,770.00 - $186,030.00Target total cash represents this role's annualized cash earning potential at target (base salary + target bonus). Target total cash is contingent on targeted company performance achievement and individual attainment of performance goals. Therefore, target total cash is not guaranteed earnings. In addition to base salary and bonus, this role is eligible for additional compensation in the form of equity.The compensation offered will take into account internal equity and also may vary depending on the candidate's geographic region, job-related knowledge, skills, and experience among other factors.
Kraft Heinz is an Equal Opportunity Employer that prohibits discrimination or harassment of any type. All qualified applicants are considered for employment without regard to race, color, national origin, age, sex, sexual orientation, gender, gender identity or expression, disability status, protected veteran status, or any other characteristic protected by law. Applicants who require an accommodation to participate in the job application or hiring process should contact .