Primal Kitchen: Project Manager (Product & Innovation)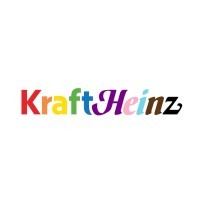 Kraft Heinz
Product, Operations
Chicago, IL, USA
Posted on Tuesday, October 24, 2023
Job Description
Primal Kitchen has catapulted from a small but mighty natural foods start-up to an industry-disrupting leader in real-food condiments, dressings, sauces, snacks, and pantry staples.
Primal Kitchen is currently seeking a Project Manager supporting our Product & Innovation team. This position will report directly to the Brand Manager for Innovation.
The Project Manager will develop and be responsible for the project timelines, lead key project routines such as commercialization calls, rally cross-functional partners to implement the project, and provide visibility on project status through internal trackers and project management tools. Incumbent will have sophisticated knowledge of the commercialization process and a consistent track record of successfully leading cross-functional teams.
Primary Responsibilities:
As part of the broader Primal Kitchen cross-functional commercialization team, the Project Manager will ensure timely delivery of projects across the organization.
Project Management
Craft and own the timeline on a broad range of projects including new product development, quality improvement, label and packaging updates, new co-man identification and onboarding, product improvement projects, and other projects that impact our product portfolio

Engage with cross functional parties at all levels of the organization, including relevant brand stewards in Marketing, R&D, and Finance, as well as relevant technical and execution resources in Engineering and/or field operations
As a member of the Innovation team, you may have the opportunity to drive the underlying strategy for a project. Such activities could include:
Work collaboratively with the Primal strategy team on competitive landscape analysis, whitespace opportunities, value proposition, points of differentiation, and product pricing strategy

Identify the intersection of manufacturing capabilities, Primal's brand equity / standards, and what retailers & consumers desire

Gathering COGS inputs, creating the SKU level P+L, collaborating on SKU forecast, and updating key partners of project status and risks
Process Leadership
The Manager will be Primal's commercialization subject matter expert; responsible for leading and managing Primal's internal processes around commercialization, such as cross-functional commercialization calls, "New Item" meetings, and other routines focused on strategic projects

Remain in close communication with cross-functional partners to ensure each function is playing their part in delivering project timelines

Play a major role in driving commercialization with Primal's co-mans. You will lead key routines with Primal's co-mans and capture key findings via notes and future action items

Ensure project timelines, checklists, and financial report-outs are consistently current

Maintain the project timelines, commercialization checklists, financials, and other key information requested by Primal leadership

As Primal Kitchen is owned by the Kraft Heinz Company (KHC), the Manager will be integrated into KHC processes and will attend KHC meetings that are relevant to the role or to the broader Primal Kitchen organization
Primal Kitchen is a lean, fast pace, and rapidly growing organization. As such, the candidate must be comfortable navigating uncertainty and ambiguity, and feel confident proactively engaging the appropriate collaborators to solve challenges that may not have immediately obvious solutions.
Experience:
Experience in CPG commercialization; in a project management role or a role that requires managing cross-functional teams

Sophisticated project management experience

Meticulous; organized; ability to manage competing requirements and priorities

Knowledge of various project management methodologies

Strategic capabilities/high sense of urgency/intuition for business

Results- driven, strong project execution

Experience growing, building, and strengthening relationships

Exceptional Communication-Written and Presentation
Location: AON/Chicago. This position is a hybrid position, required to be in office 3 days a week.
Location(s)
Chicago/Aon Center
Kraft Heinz is an Equal Opportunity Employer that prohibits discrimination or harassment of any type. All qualified applicants are considered for employment without regard to race, color, national origin, age, sex, sexual orientation, gender, gender identity or expression, disability status, protected veteran status, or any other characteristic protected by law. Applicants who require an accommodation to participate in the job application or hiring process should contact .