Senior Manager, IT - Data Visualization Platforms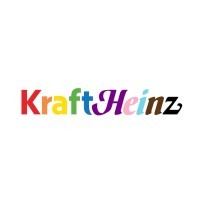 Kraft Heinz
IT
Amsterdam, Netherlands
Posted on Friday, October 27, 2023
Job Description
Owners Only!
This is a role for someone who craves a global challenge balanced by the desire to be accountable for delivering against the model in the largest business unit for Kraft Heinz. This role demands constant interaction with internal colleagues and external partners from different functions and backgrounds.
What's on the plate?
The Kraft Heinz Information Technology organization is hiring a Senior Manager to manage the Visualization platforms and their operations. They will be responsible to run the user enablement program for these platforms and drive user adoption. These platforms are an integral part of the Analytical Platforms that drive the Organization mission to maximize business value through actionable, data driven insights.
What's on the Menu?
· Manage all the Visualization platforms (Power BI, Tableau, and Alteryx) and its associated tools, ensuring the platform is healthy, accessible, and performing optimally.
· Well-versed with the end-to-end functionality of Power BI, Tableau, and Alteryx platforms including architecture, design, development, and operations at the enterprise scale.
· Oversee the installation, configuration, and maintenance of the visualization software and infrastructure.
· Ensure seamless integration of data sources with the visualization platforms including configuring data connectors.
· Monitor the performance of visualizations and dashboards, identify bottlenecks, and optimize data queries and visualization techniques for improved speed and user experience. This involves performance tuning, caching strategies, and implementing techniques to handle large datasets efficiently.
· Establish governance processes and guidelines for the visualization platform usage within the organization. This includes defining standards for data visualization by partnering with internal UX team.
· Implement security measures and data governance policies to protect sensitive data and ensure compliance with privacy regulations.
· Ensure compliance with data privacy regulations and managing user access and permissions.
· Collaborate with Business Intelligence Engineers and Data Analysts to align visualization capabilities with business objectives.
· Continuously evaluate the effectiveness of the visualization platform and identify areas for improvement. Gather user feedback, analyze usage analytics, and initiate enhancements to enhance the platform's features, usability, and overall value to the organization.
· Foster a culture of continuous improvement within the platform team. Encourage feedback, implement lessons learned, and drive process enhancements to increase efficiency, productivity, and quality of platform operations.
· Manage user enablement program for the visualization platforms. This includes assisting users with technical issues, answering questions, providing guidance on best practices for data visualization, and delivering training sessions or workshops to promote effective utilization of the platform. and manage/grow the internal data viz community.
· Ensure compliance with software license agreements by tracking and managing licenses for the visualization tools or software used in the platform and adhering to license terms and restrictions.
· Monitor and track license usage to ensure compliance and optimize license allocation by implementing monitoring mechanisms, identify underutilized or unused licenses, and make adjustments to optimize license distribution.
· Proactively evaluate licensing options, negotiating contracts, and managing the renewal process to ensure uninterrupted access to the necessary visualization software.
· Continuously monitor the Platform usage & Cost, optimize resource allocations on these platforms and bring visibility on Platform usage to stakeholders.
· Support in driving the Viz Platform strategy, its roadmap and long-term goals and help organization in solutioning new use cases.
· Review new analytics software/features related to the Viz platforms and make recommendations for leadership.
Recipe for Success: Apply now if this sounds like you!
· Experience in Viz Platform Management experience
· Experience in managing Viz Platform Operations
· Experience in Viz Platform Server Management
· Lead installation, configuration, and upgrades activities for all Viz platforms
· Monitor Viz Platforms server environments in terms of performance, capacity, and utilization, including optimization and performance tuning.
· Experience in managing user enablement program for Viz platforms.
· Manage self-service Visualization environment and the user community.
· Following Certifications are preferred: Tableau Server Administration, Tableau Desktop Specialist, Microsoft Certified: Data Analyst Associate, Alteryx Certified Server Administrator (ACSA)
· Experience with Jira/Confluence is a must, Azure DevOps is optional, Miro or other similar whiteboarding tool is an advantage.
· Ability to align the platform's strategy, goals and objectives with the broader organizational strategy, understand customer needs and work towards driving platform's growth and success.
· Excellent communication and interpersonal skills are necessary for stakeholder management and cross-functional collaboration.
Ready to help future-proof our legacy? Join our table, and Let's Make Life Delicious!
Location(s)
Amsterdam
Kraft Heinz is an Equal Opportunity Employer – Underrepresented Ethnic Minority Groups/Women/Veterans/Individuals with Disabilities/Sexual Orientation/Gender Identity and other protected classes.