Senior Manager, IT - Direct Procurement & Accounts Payable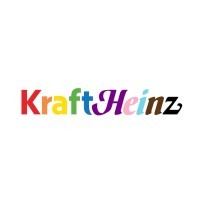 Kraft Heinz
IT, Accounting & Finance, Operations
Amsterdam, Netherlands
Posted on Wednesday, November 1, 2023
Job Description
This high performing SAP Procure To Pay Sr. Manager will provide Subject matter expertise in PTP and Accounts Payable area. Ability to partner with the various Procure to Pay and Finance stakeholders within Kraft Heinz to build process and technology capabilities that support their growth and strategic agenda. For this role to be a fit, you must be a skilled relationship builder with the ability to work in fast paced and ever-changing environments. You should be able to guide the organization in the proper way to leverage new systems and be able to understand how the new technology developments impact the company.
RESPONSIBILITIES:
Act as an SAP solution architect & SME with accountability for the design and implementation of PTP capabilities in the Accounts Payable Management and related supporting functions.

Owns the global PTP and Accounts Payable template and drives process standardization across the organization.

Lead both internal team and external service provider team through the various stages of project implementation
Responsible for managing multiple global projects simultaneously.
Responsible for demand management, capital requests and cost benefit analysis.
Responsible for Business Requirement gathering, functional specification development and test case management.
Responsible for managing E2E PTP applications and integration with SAP ECC or S/4 HANA.
Responsible for configuring the system for Payment processing for Vendors including banking integrations globally for different payment methods (Check, Wire, EFT, ACH, E-payables, SCF, BMG, etc.).
Responsible for good working relationships with various cross functional teams like GBS, Change Management team, IT Support team, Testing Team, Development team, security team and Basis team.
Responsible for managing active relationships with global business teams like Finance team, Procurement team, Tax team and any supporting teams.
Responsible for Vendor management and software license renewals.
CAREER EXPERIENCE:
Experience in Information Systems and of SAP functional and configuration experience.
People Management experience
Strong relationship management skills (both internally as well as externally)
Knowledge of Procurement Processes, Accounts Payable Process and Vendor Payment process(s)
and associated systems, and technology (SAP)
Ability to work in diversified and global teams.
Good blend of Business Process and Functional capabilities
Experienced with project management methodologies and tools.
REQUIREMENTS:
Deep understanding of Integration between SAP and Non-SAP applications (e.g., SAP ECC, S4HANA, SAP DRC, SAP Integration Suite, SAP MDG, ARIBA Suite, SAP Business Network, Saviynt, SNOWFLAKE, Tableau, etc)

Experience leading the deployment of Procure to Pay SAP ECC and/or S4HANA integrations with regional and global focus.
Experience with SAAS, PAAS solutions and On-Prem Solutions.
SAP Materials Management (MM): Direct and Indirect Procurement (Contracts, Purchase Requisitions/Orders, Goods Receipts, Invoice Receipts, Vendor Master, Source Lists, etc.). Stock Transport Orders and Intercompany Goods movement.
Monitor and understand government invoice (electronic) compliance mandates and support KHC related system projects and integrations globally.
Experience in OCR and Invoice Management solutions like OpenText, SAP VIM, Basware, Readsoft, Tungsten and Ariba Suite.
Strong communication skills, ability to prioritize and balance multiple priorities.

Good analytical and logical skills to analyze data and design/implement flexible business solutions by solving complex problems.

Good understanding

of cross functional SAP ECC capabilities and supporting the procure to pay workstream, ARIBA Functionalities, Master Data Maintenance and Reporting capabilities.

Good understanding on US tax, VAT and Withholding tax functionalities
Possess critical thinking skills, quantitative and analytical problem-solving skills.
Self-Starter, driven with high business process acumen.
Positive attitude with the ability to work across different business stakeholders and technical teams to accomplish complex tasks.
Location(s)
Amsterdam
Kraft Heinz is an Equal Opportunity Employer – Underrepresented Ethnic Minority Groups/Women/Veterans/Individuals with Disabilities/Sexual Orientation/Gender Identity and other protected classes.