Senior Manager, IT - Development Factory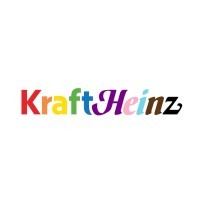 Kraft Heinz
IT
Toronto, ON, Canada · Toronto, ON, Canada · Quay County, NM, USA
Posted on Wednesday, November 1, 2023
Job Description
Location: Hybrid - Toronto | Standard Business Hours, Company in CST
What do we bring to the table?
Benefits begin immediately upon hire. Competitive and flexible medical and dental plans-basic and enhanced options to choose from (drug and non-drug fertility coverage, prescription, vision, paramedical, dental and separate category of mental health support). Variety of spending accounts to allocate leftover flex credits

Free unlimited access to virtual family health care

Retirement Savings plan: Employee contribution of 3% with optional 1 or 2% and Kraft Heinz required contribution of 5% with 150% match on optional employee contribution

Business Resource Groups (BRGs)

Award-winning Ownerversity learning & development resource library

Employee Assistance Program (EAP) for mental health support

Learn more about life #hereatKraftHeinz on our

YouTube

channel!
Senior Manager, IT Development Factory at a glance
This role will be technical development IT lead for Kraft Heinz responsible for the technical design, overseeing development across all projects globally, provide governance and manage development delivery. Key responsibility of the role is to own a Core design of Wricef Customization across functional capabilities and making sure the best practices are followed for any SAP implementations across KHC. This role will also be responsible to define best practices and core wricef customization methods for SAP S/4, ECC. This role will oversee KraftHeinz suite of technology developments including Fiori, UI5 along with ABAP. This position will work closely with all internal and external Functional partners to understand future-state strategies and provide key input and leadership for shaping Developments.
What's on the menu?
Lead the Technical workstream responsible for the design and deployment of all KraftHeinz projects globally including ERP transition from SAP ECC to SAP S/4.

Oversee the BAU deliverables in technology space checking for adherence to the core customization principles and monitor SLAs.

This role involves working with internal and external customers to capture functional requirements and apply these requirements to core design and implementation.

Leadership of external contractors responsible for Development of the wricef solutions and governing the best practices.

Provide strategic and tactical guidance to projects that involves upgrades of SAP systems involving dual landscapes, review and approve code changes and estimates from factory team.

Responsible for reviewing any Core Modifications requirements and evaluating with core design principles and alternative solutions that are technically possible.

Provide core development support over all aspects of systems implementation such as: blueprinting, financial estimation and tracking, communication, development, testing, training, and hypercare support.
Recipe for Success: Apply Now if this sounds like you!
I have experience in technical development in SAP, S/4, and Fiori.

I have experience in a role on a software implementation project

I have migration project experiences from ECC to S/4, Greenfield implementations in S/4, Central finance, EWM, or MII knowledge

I have a high standard of initiative and ability to work through issues expected

I have a high standard of organization to plan and complete tasks in priority order expected
Please note: This job posting is just a preview of the full scope of the position. A comprehensive job description is shared upon interview.
We hope to find you a seat at our table!
Location(s)
Toronto - Queen's Quay - Headquarters
Kraft Heinz is an Equal Opportunity Employer – Underrepresented Ethnic Minority

Groups/Women/Veterans/Individuals

with Disabilities/Sexual Orientation/Gender Identity and other protected classes.
In order to ensure reasonable accommodation for protected individuals, applicants that require accommodation in the job application process may contact
for assistance.