Manager, IT - Direct Procurement & Accounts Payable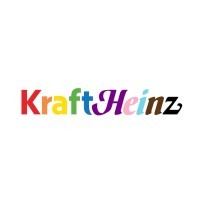 Kraft Heinz
IT, Accounting & Finance, Operations
Guangzhou, Guangdong, China
Posted on Saturday, November 18, 2023
Job Description
This is a role in the Global IT Team reporting to Senior Manager, IT - Core Source to Pay (STP). Your main responsibility is the delivery of the Core solution in S4 Hana and the regional roll out of these capabilities. You lead the implementation and configuration of the global core solution and are an SME in S4 Hana and associated tools for Direct Procurement, Supplier Management and Accounts Payable.
Position Responsibilities
Implementation of the core architecture template in this capability
Handling key stakeholder relationships in the project locally, particularly with the regional process experts and key users, understanding the importance of exceptional change management for transformation
Runs local adoption/fitment sessions - translating and interpret business needs into actionable requirements, and align with Core Capability lead on (minimal) valid exceptions or required enhancements to core
Performs the regional implementation, with hands on in the tools as well as working with external system integrators, to implement the template in the project
Proven track record to deliver their allocated actions on time, with great proactive communication skills to update on progress, escalate appropriately and call out risk
Proficient in S4 Hana and related tools in their space, with hands on experience
Able to champion the core solution design, able to train and support the local key user networks
Adheres to governance for the S4 Core and Regional implementations in S4, maintaining clear documentation including approval of local exceptions, and complete test scripts/libraries of all required scenarios
Supports the key user network on regional implementation and ensures appropriate training and knowledge delivery, including transition to business-as-usual team
Manage all stakeholders in external delivery partners, internal controls and Security
Qualifications:
4+ years' experience including:

Implementation of large-scale integration and transformation programs in STP and ERP systems, blending business and technical capabilities to bridge end to end process, operating models and technical architecture

Project scoping, management, requirements analysis/definition/mapping, solution and process design, and test planning/scenario creation for large scale programs, including budgeting and forecasting

Consumer Products industry

SAP Certified (S4/Hana required & ECC desired)

Ariba, SAP Business Network, Opentext SAP Document & Reporting Compliance desired

ServiceNow desired

Team management experience required

Project management skills - Time management has no secrets for you. You're organized, structured and always have an overview of all the deliverables. You know how to bring multiple large-scale projects to a successful ending within the given timeframe.​
Ability to Simplify -

We like to keep it simple. And to implement fast. Your ability to simplify will be highly appreciated, when you provide simple solutions dealing with complex challenges.

Ability to travel as required by projects
Location(s)
Guangzhou - Jinhui Building
Kraft Heinz is an Equal Opportunity Employer – Underrepresented Ethnic Minority Groups/Women/Veterans/Individuals with Disabilities/Sexual Orientation/Gender Identity and other protected classes.