Engineering Manager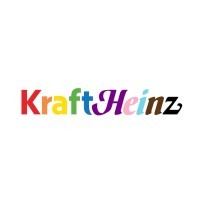 Kraft Heinz
Software Engineering, Other Engineering
Woodstock, IL, USA
Posted on Saturday, November 18, 2023
Job Description
The Engineering Manager coordinates and exercises functional authority for planning, organization, control, integration and completion of capital maintenance and engineering projects within the area of assigned responsibility by performing the following duties personally or through subordinate supervisors.
Primary Responsibilities:
To ensure projects are completed on time within budget or with successful attainment of objectives.
Completes specific phases or aspects of the project such as technical studies, product design, preparation of specifications and technical plans and product testing.
Coordinates activities concerned with technical developments, scheduling, and resolving engineering design and test problems.
Controls expenditures within limitations of project budget.
Prepares interim and completion project reports.
Provide functional and technical support to the factories to minimize production and maintenance problems.
Apply engineering expertise to equipment design, problems solving, and quality improvement.
Support PRC and key support projects as technical advisor or project manager.
In every activity, use the principles of TQM "To do the job right the first time" This includes establishing requirements and the process maps necessary to meet the customer's requirements and all things done right the first time.
Responsible for facilities and utilities management
Bachelor of Science degree in Engineering from an accredited engineering school or related field is required
5-7 years of experience of full cycle project management experience
Strong background in mechanical and hydraulic systems, packaging methods, and materials, electronics and computer applications, and electrical systems.
Ability to work to flexible schedule including days, afternoons, midnights, and overtime as needed.
Demonstrated ability to Direct/Lead/Manage cross functional teams on large capital project/programs of $20MM or more.
Traveling 10%
Location(s)
Woodstock Plant
Kraft Heinz is an Equal Opportunity Employer that prohibits discrimination or harassment of any type. All qualified applicants are considered for employment without regard to race, color, national origin, age, sex, sexual orientation, gender, gender identity or expression, disability status, protected veteran status, or any other characteristic protected by law. Applicants who require an accommodation to participate in the job application or hiring process should contact .