Manager, Country QA Operations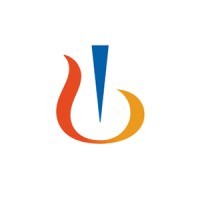 Novartis
Operations, Quality Assurance
Japan
Posted on Friday, September 22, 2023
Job Description
Job Purpose:
Based on Novartis Quality Manual and Policies, the following are achieved under local regulations.
• Stable supply of high quality products
• Keep regulatory compliance under cGMP / GQP/ GDP and other related local regulations
• Ensure all product quality-relevant processes (Quality Management System) within Japan Country Organization and lead improvements
• Satisfy customers from quality point of view
Lead to ensure GQP compliance by playing role of Quality Supervisor of DMAH of Ga Generator when needed.
Ensure that Ga generator sites are in compliance with applicable regulations and have the appropriate quality systems in place to meet regulatory and Novartis requirements for the following activities.
 Provide services to the hospital sites with Quality Risk Assessment/Mitigation, tech transfer, training, issue management including deviations and complaints
 SPOC for internal and external stakeholders such as HA, JRIA and JSNM
 QA activities required by HA and interactions with global QA team and the local market
Major Activities:
 Act as Single Point of Contact / SPOC supporting Ga generator sites and Ability to travel up to 20-25% of the time, based on job requirements.
 Provide strong quality focus and voice within the broader Radio Ligand Therapy (RLT)Team.
 Act as SPOC between country and global apheresis function for RLT matters, in synergy with local NCQ and local and external stakeholders, as per current approved RACI matrix.
 Ensure adequate Quality Oversight of the Ga generator sites for clinical and commercial supply, including technical review/site visits, if required.
 Access technical capabilities, regulatory compliance and quality management systems of new sites. Track action plans to remediate any gaps identified. Approve sites for material supply when action plans are complete.
 Collaborate and review/approve Site Quality Risk Assessments and ensure appropriate actions are defined and executed to reduce the risk level.
 Provide the quality presence and in-put to Technical meetings with apheresis sites and establish good working relationships.
 Manage critical quality issues (deviations, complaints, recalls, counterfeits and product tampering, stability failures, etc.) according to the Quality Agreement and the Novartis Quality Manual.
 Escalate any issues or instances of instability per the Novartis escalation policy, and initiate any clinical supply action that is required. Ensure investigations are correctly executed. Ensure all required actions are taken appropriately and in a timely manner.
 Drive continuous improvement for processes and product quality performance.
 Participate in the reporting on Apheresis QA activities and monitor Key Quality Performance Indicators.
 Acts as single point of contact for all quality related activities at the assigned contract manufacturers.
 Develops and maintains a Quality Assurance Agreement in cooperation with the external partners.
 Manages and oversees contract manufacturer's activities related to quality processes such as deviations, complaints, recalls, counterfeits, product tampering, stability failures, etc according to the Quality Assurance Agreement and the Novartis Quality Manual. Ensures investigations are appropriately executed within agreed timelines, including documentation and effective measures to prevent recurrence.
 Ensures that change requests, either from the assigned contract manufacturer is managed according to the Quality Agreement and Novartis' standard operating procedures.
 Responsible for compiling product quality reviews in cooperation with the assigned external partners.
 Escalates significant quality incidents as per Novartis escalation policies to management.
Below 10 activities are for NCQ activities, when required.
1. Ensure adequate reporting of adverse events / technical complaint / compliance issue in accordance with company procedures
2. 100% timely delivery of all training requirements including compliance
3. Ensure all activities of associates comply with company standards and local regulations
4. Ensure that a timely and effective communication and escalation process is communicated to Head of Country QA Operations,
5. Ensure appropriate interface with authorities for any GxP related activity and provide individual responsibility as a SPOC for health authority if requires. Develop and implement Novartis Global Policies, Quality Manual and Technical Guidance in the Country, maintain the quality system and working procedures and quality documents
6. Receiving internal/external GMP/GCTP audit as key responsible and accompany external auditors Group Quality Manual and Quality Plan implementation follow up to ensure full compliance
7. Maintain and improve Quality Management System in Japan
 Lead implementation and maintenance of the local Quality System in GxP areas, in accordance with the Novartis Quality Manual, the NCQ-J Quality Plan, and the local regulatory requirements
 Drive improvement for each Quality Management System and keep up to date by reflecting new regulations/ requirements from HA and others
 Status monitoring and trend analysis for each Quality Management System
 Lead issue management related to product quality / supply issue
 Ensure proper investigation and CAPA implementation at internal/external site jointly with Site QA including review CAPA justification and effectiveness checks
8. Manage the following regulatory compliance activity under GQP/GMP Work together with other line functions to keep the compliance of Japan approval files for the products
 Entering into quality agreement with manufacturing sites, business partners and maintain it
 Change control related to product quality
 Oversight manufacturing sites and testing sites from GQP point of view
 Timely management of periodic regulatory compliance check
 All GMP compliance inspection OTIF
9. Advocate continuous improvement of quality
 Drive initiatives for NCQ-J Quality Plan (Preparation, implementation and follow-up)
 Drive continuous quality improvement in collaboration with relevant business units, manufacturing sites and others
 Reduce product quality complaints by improvement of product quality
10. Support or lead projects such as new product launch, product transfer, global and/or local initiatives
Why consider Novartis?
817million. That's how many lives our products touch. And while we're proud of that fact, in this world of digital and technological transformation, we must also ask ourselves this: how can we continue to improve and extend even more people's lives?
We believe the answers are found when curious, courageous and collaborative people like you are brought together in an inspiring environment. Where you're given opportunities to explore the power of digital and data. Where you're empowered to risk failure by taking smart risks, and where you're surrounded by people who share your determination to tackle the world's toughest medical challenges.
We are Novartis. Join us and help us reimagine medicine.
ノバルティスの製品は約8億人以上の患者さんに世界中で届けられています。
約10万の社員が世界中のノバルティスで働いており、その国籍は約147カ国に及びます。
ノバルティスファーマ株式会社は、スイス・バーゼル市に本拠を置く医薬品のグローバルリーディングカンパニー、ノバルティスの日本法人です。ノバルティスは、より充実したすこやかな毎日のために、これからの医薬品と医療の未来を描いています。詳細はホームページをご覧ください。
https://www.novartis.co.jp
Japan
Novartis is committed to working with and providing reasonable accommodation