Head, Country QA Compliance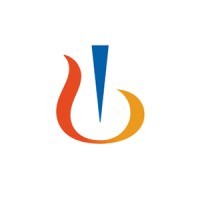 Novartis
Legal, Quality Assurance
Japan
Posted on Thursday, September 28, 2023
Job Description
Job Purpose:
Drive the implementation of the Cross Divisional Country Quality organization, ensuring governance and process oversight within the Countries under his responsibility.
Ensure implementation of all local regulatory requirements for responsible GxP areas in compliance with Novartis Quality Manual and in alignment with Industry Best Practices.
Drive cross-divisional standardization and efficiency gains through innovation and operational excellence projects.
Continuously support Commercial performance and new product's launches in the relevant Countries.
Diligently implement the annual Quality Plan and prevent any non-compliance issues and protect Novartis reputation.


Major Activities:
1. Drive together with all Country Quality units and the relevant Country QA associates the creation and implementation of a consistent quality culture in the Country Organization.
2. Drive the implementation of the Cross Divisional Quality organization in Country, with high focus on reducing Complexity and Simplification
3. Actively drive operational excellence projects in line with global process-streams and country quality strategy to meet local saving targets according to budget.
4. Ensure applicable Quality Standards and governance processes through the Novartis Quality Manual implementation.
5. Establish effective Key Quality Indicators in Country to monitor on a routine basis the relevant processes, ensuring control and compliance.
6. Prevent any potential compliance gaps and risks and ensure CAPAs will be punctually addressed.
7. Identify opportunities for continuous improvement and the punctual implementation of the annual Quality Plan at Country level.
8. Establish communication processes covering GMP compliance reviews for responsible manufacturing sites and Back office in India.
9. Ensure remediation activities for all existing gaps, to ensure ongoing compliance.
10. Lead development of talent within the group and Develop adequate succession candidate(s).
11. Ensure appropriate budget management within the target, identifying Risks and Opportunities.

Key Performance Indicators:
• Meet commercial targets including timely support for new product launches.
• Meet efficiency targets as per pre-defined budget targets.
• Relevant Key Quality Indicators are defined and implemented and regularly reviewed by Management to monitor compliance and quality performance.
• Risks proactively identified and effectively mitigated
• Number and severity of GXP issues identified during internal and external audits and properly managed
• Support Talent development and ensure Succession Plan.