QA Operations Specialist II (m/f/d)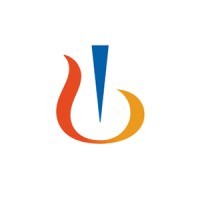 Novartis
Operations, Quality Assurance
Slovenia
Posted on Friday, October 13, 2023
Job Description
Location: Ljubljana, #LI-Hybrid

As a Quality Management Specialist - Operations, you will join a dynamic team in the Quality Management - Operations department, where we ensure that pharmaceutical active ingredients and incoming materials are released in a timely manner and in accordance with the principles of good practices. In the documentation area, the department supports production processes and analytical laboratories, collaborates in addressing deviations, complaints, and in both external and internal assessments. If you are excited about dynamic work and the opportunity to explore various areas within the pharmaceutical industry, we encourage you to apply and join us on this exciting journey.

Key Responsibilities:
• Ensure all activities are in compliance with cGxP, incl. data integrity.
• Participation in deviation and complaint investigations, corrective and preventive actions management.
• Releasing repro-materials for production.
• Review and approval of production, Quality Control (QC), and Analytical science and technology (AS&T) records.
• Participating in the transfer of pharmaceutical active ingredients as part of the validation of production and analytical documentation.
• Ensure production and laboratory's GxP compliance and execution of activities in accordance with Slovenian, EU laws, Food and Drug Administration (FDA), International Council for Harmonisation Technical Requirements for pharmaceuticals for Human Use (ICH), The Pharmaceutical Inspection Convention (PIC) regulations and Novartis standards (including DI and e-compliance).
• Participating in internal manufacturing and control audits, as well as inspections by regulatory authorities. Collaborating in deviation investigations and managing corrective and preventive actions.
• Support of API transfers related to analytical documentation.