QA Supplier Management Specialist (m/f/d)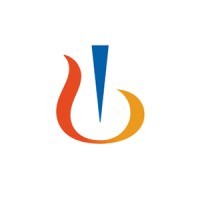 Novartis
Quality Assurance
Slovenia
Posted on Wednesday, October 25, 2023
About the Role
Location: Ljubljana, #LI-Hybrid

As a QA Supplier Management Specialist II you will be responsible for manage, drive and maintain initiatives and strategy for Batch Management across Novartis, ensuring alignment and collaboration with NTO, NCQ and Global Functions. Maintain knowledge with current industry trends, Health Authority expectations and influence standards accordingly to enable them to be incorporated into business processes and maintain the compliance of the Product Release Quality System. This role is a permanent member of the Global QMS Team. Working in accordance with legislation, internal rules, good practices and business objectives. Management and development of associates.

Key Responsibilities:
• Approval and control of suppliers of input materials.
• Development of an internal quality system in line with pharmaceutical legislation, good pharmaceutical practice and Novartis standards. Managing complaints in the event of inadequate quality.
• Implement and maintain Quality Systems and Standard Operating Procedures defining all the processes for managing of External suppliers
• Review and validation of technical and engineering documentation.
• Conduct internal and external quality system audits (certify suppliers, contract suppliers and contract manufacturing suppliers).
• Preparing and conducting inspections. Approval of product, process and system validation and annual quality audits of products, processes and systems.
• Validating the adequacy of the surveys carried out on complaints and complaints, participating in and guiding the surveys where necessary.