Director, Innovation Lab - AI Innovation Lead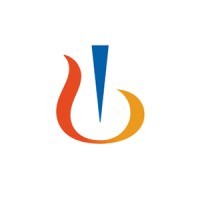 Novartis
Software Engineering, Sales & Business Development, Data Science
United States
Posted on Wednesday, October 25, 2023
This position will be located at East Hanover, NJ and will not have the ability to be located remotely. This position will require 10% travel as defined by the business (domestic and/ or international)." "Please note that this role would not provide relocation and only local candidates will be considered.

The Director, Innovation Lab – AI Innovation Lead sits within the US Innovation Lab (iLab), a part of the Marketing Technology Product Management team. In this role, you will join a highly innovative and entrepreneurial group with a focus on accelerating AI Use Cases in the US. With a deep expertise in AI, large language models (LLM), and natural language processing (NLP) you will help shape our AI Innovation Strategy and lead the experimentation of innovative AI-driven products and services aligned to Novartis US objectives. We think differently here; we are constantly thinking about tomorrow, and we are designing the future— today.

Your primary focus will be on responsible AI product/program management. You will manage the execution of proof of concepts, lead cross-functional teams, and foster a culture learning and collaboration. This includes managing program and project delivery, overseeing use case workstream pilots, and identifying, analyzing, and mitigating risks and dependencies to achieve defined objectives for marketing, sales, and other functions. You will engage with leaders at all levels of the global organization to align plans, product roadmap and approaches.

The ideal candidate will bring strong expertise with real-world application of AI, and a thorough understanding of partnering with commercial business partners. You will demonstrate your knowledge and comfort with AI's accelerating products and emerging solutions, such as Gen AI / ChatGPT, and the players that are enabling these new technologies. Ideally, you will have led work in big tech and/or a leading company building AI solutions. You will excel at engaging, collaborating with, and influencing critical internal stakeholders and partners across all areas of the organization to bring new innovations to life.

You will serve as the Innovation Lab resident expert for AI and possess excellent presentation creation and communication skills, both written and oral, to educate and nurture AI competency upskilling across Novartis US. You will thrive in ambiguity with a passion for innovation, problem-solving and the discipline of innovation to deliver business impact. You will provide matrix and situational leadership to a multi-disciplinary team of functional experts, including IT, Data, Analytics and Insights and other groups across the organization in achieving objectives.

Key Responsibilities
Planning & Coordination
•Own Product/Program Management of iLab AI / GenAI pursuits, employing the Evidence-based, Data-driven Innovation Model and Innovation Framework to inform use case decision-making, prioritize efforts, and execute the product roadmap via Agile methodology, including resource planning, funding, and use case prioritization
•Manage the execution of AI / generative AI POCs/MVPs utilizing your knowledge of LLM and NLP, identifying, analyzing, and mitigating risks and dependencies and collaborating with leaders across the enterprise to establish plans, product roadmaps, and approaches aligned to IMUS strategy and objectives to deliver results
•Oversee the lifecycle of AI POCs/MVPs, from discovery, to development, to launch, to scale, validating or invalidating hypotheses and iterating to achieve business objectives
•Build a culture of continuous learning and improvement, fostering an environment that encourages experimentation, innovation, while minimizing risks
•Define and monitor key performance indicators (KPIs) to measure the impact of AI initiatives.

Monitoring & Reporting:

•Maintain program/ project program governance (Steering Committees, monthly business updates, monthly financial reporting, etc.)
•Ensure project / program insights, policies, playbooks, user handbooks are published and shared to contribute to continuous improvement and establishment of Innovation Lab templates that will accelerate experimentation and enable brand partners and other collaborators to incorporate appropriate key learnings into brand strategy and tactics

The pay range for this position at commencement of employment is expected to be between $192,000 and $288,000/year; however, while salary ranges are effective from 1/1/23 through 12/31/23, fluctuations in the job market may necessitate adjustments to pay ranges during this period. Further, final pay determinations will depend on various factors, including, but not limited to geographical location, experience level, knowledge, skills and abilities. The total compensation package for this position may also include other elements, including a sign-on bonus, restricted stock units, and discretionary awards in addition to a full range of medical, financial, and/or other benefits (including 401(k) eligibility and various paid time off benefits, such as vacation, sick time, and parental leave), dependent on the position offered. Details of participation in these benefit plans will be provided if an employee receives an offer of employment. If hired, employee will be in an "at-will position" and the Company reserves the right to modify base salary (as well as any other discretionary payment or compensation program) at any time, including for reasons related to individual performance, Company or individual department/team performance, and market factors.