QA Operations Manager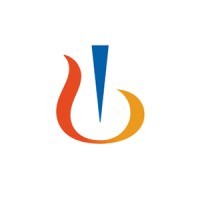 Novartis
Operations, Quality Assurance
United States
Posted on Thursday, October 26, 2023
About the Role
Quality Assurance(QA) Manager

Location: Millburn, NJ #LI-Onsite
Shift: Wed-Sat 2nd shift

About this role:

Reporting to the QA Operations Head, the QA Manager is accountable for supporting the Production, Quality Control, Engineering, and Supply Chain operations at Radioligand Therapies Millburn Site. The QA oversight will cover routine product release, compliance activity support, and duties related to shop floor oversight. This role may also support QC operations and process validation as required, but the primary responsibility will oversee Production, Engineering and Supply Chain Operations. The QA Manager role is responsible for supervision of QA personnel.

Key Responsibilities:

•Provide QA oversight of production, engineering, and supply chain operations through review/approval of test records for batch release, SOPs, C of As (as applicable), CAPAs, Deviations, change controls, and shop floor oversight. Provides the production, engineering MS&T, and supply chain teams with QA/Compliance guidance and decisions.
•Review and approval of deviations / non-conformances and lead the strategic discussion for investigations with respect to operations or validation/qualification related matters.
•Review and approve actions related to facility, computerized systems, laboratory or products. Ensure proper assessment with respect to Qualification and Validation is conducted. Performs QA oversight for Validation and Qualifications activities for Manufacturing, QC remediation work.
•Review and approve Standard Operating Procedures (SOPs), Quality Risk Assessments (QRAs), Quality Plans related to manufacturing operations, as needed. Contribute to generation of Annual Product Reviews for production, engineering and supply chain.
•Develop, maintain, and propose continuous improvement of quality systems and policies for production, engineering, and supply chain according to Advanced Accelerator Applications Global Quality Standards, applicable local and global regulatory requirements, and registered Product information.
•Support training program for QA operations associates which include shop floor programs and training curricula, batch record review and release, and the validation program training curriculum as well as operational quality systems and compliance.
•Drive continuous quality improvement program for manufacturing operations and partner with the production, engineering, and supply chain teams to implement/optimizes to improve efficiency (right the first time) and monitor/escalate as needed.
•Serve as SME for QA operations to support all regulatory inspections. Provide leadership during any periodic internal production, engineering, and supply chain self-inspections. Provide leadership and guidance during the preparation and participation of health authorities' inspections Support and regulatory filings.
•Actively drive high quality deliverables at the site by promoting a high standard of Quality Culture. Helps build and drive a culture of compliance throughout the organization.
•Inspire change management initiatives and embed collaboration forums across the sites and as required with stakeholders. Control project scope to limit schedule changes and to capture changes of scope that may arise.
•Perform or support any other tasks necessary to maintain the product quality and site cGMP compliance, as needed.
•Act as a Deputy to Quality Assurance Operations Head.