QA Compliance Specialist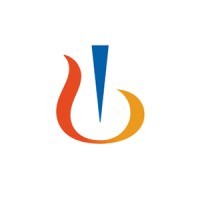 Novartis
Legal, Quality Assurance
United States
Posted on Tuesday, October 31, 2023
About the Role
Location: Onsite - Millburn, NJ

At Advanced Accelerator Applications, a Novartis company, we are committed to leading innovation in nuclear medicine and delivering the next generation of targeted radioligand therapy to cancer patients. We are looking for experienced Quality Compliance professionals to help us reach our ambitious goals.

As a QA Compliance Specialist, you are responsible for supporting all functions and activities within scope of the QA Compliance department.

Key Responsibilities:

• Support the Compliance department leads in all functional areas as directed (quality management systems (QMS) and exceptions management, audits/inspections management, document control, and change control).
• Work collaboratively with all departments to support, maintain, and improve compliance, operational, and quality standards.
• Assist with internal and external audits to ensure that the manufacturing facilities, equipment, and procedures meet regulatory requirements.
• Assist in the development and review of SOPs and other documentation to support the Compliance department.
• Ensure that the document control systems are maintained in compliance with cGMP regulations and company policies.
• Contribute to investigations of deviations as necessary to identify the root causes and recommend corrective actions.
• Participate in continuous improvement initiatives to enhance the quality and efficiency of the site's quality systems.
• Support Global Compliance initiatives, departmental projects and objectives according to agreed timelines and standards.

Additional Notes:
• This role is Monday-Friday days, on-site at our Millburn, NJ location.