QA Compliance Specialist - Audits/Complaints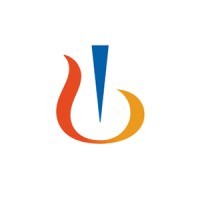 Novartis
Legal, Quality Assurance
United States
Posted on Wednesday, November 15, 2023
About the Role
Location: On-site - Millburn, NJ

At Advanced Accelerator Applications, a Novartis company, we are committed to leading innovation in nuclear medicine and delivering the next generation of targeted radioligand therapy to cancer patients. We are looking for experienced Quality Compliance professionals to help us reach our ambitious goals.

As a QA Compliance Specialist - Audit/Inspection & Complaints you are responsible for the oversight and implementation of the site's Audit, Health Authority (HA) Inspection, and Self-Inspection systems, as well as serving as the key liaison for Technical Complaints for investigations.

Key Responsibilities:
• Site liaison for scheduling and hosting the site's internal and external audits/inspections.
• Lead the site program for ongoing inspection readiness in conjunction with the quality leadership team.
• Oversee and contribute to the timely completion of audit/inspection responses and reports, CAPA commitments, and internal/external communications with Health Authorities.
• Routinely monitor and report to site leadership key metrics regarding site compliance related to this functional area.
• Ensure site program compliance with the legal requirements of the local Health Authorities and the Novartis audit/inspections quality systems.
• Support Global Escalations, Health Authority Notifications, and Market Actions related to Technical Complaints, as necessary.
• Enhance site understanding of relevant QMS issues and topics through training and collaboration on projects, as applicable.
• Maintain current knowledge of local and international regulatory and legislative requirements and trends as well as Novartis Quality Standards.
• Support Global Compliance initiatives, departmental projects and objectives according to agreed timelines and standards in the given area of competency and support adherence to compliance with GMP.

Additional Notes:
• This role is Monday-Friday days, on-site at our Millburn, NJ location.