Sr. QA Compliance Specialist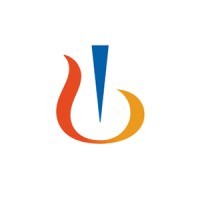 Novartis
Legal, Quality Assurance
United States
Posted on Thursday, November 16, 2023
About the Role
Location: Onsite - Millburn, NJ.

At Advanced Accelerator Applications, a Novartis company, we are committed to leading innovation in nuclear medicine and delivering the next generation of targeted radioligand therapy to cancer patients. We are looking for experienced Quality Compliance professionals to help us reach our ambitious goals.

As a Sr. QA Compliance Specialist, you are responsible for supporting all functions and activities within scope of the QA Compliance department. This role is accountable for the oversight and implementation of the change control system at the site, including RegCMC input and delivery for regulatory-relevant changes.

Key Responsibilities:
• Serve as primary liaison with Global and Country Quality/Regulatory teams (i.e., CMC and Labeling) for assessing the regulatory relevance, submission strategies, and source documents required for Change Controls owned by the site.
• Evolve Change Control practices and be an innovator of compliance best practices across the RLT platform.
• Maintain knowledge of the global regulatory dossiers for the site's products and facilitate the site's contributions, review, or edits to such documents in support of regulatory filings.
• Enhance site understanding of relevant regulatory issues and topics through training and collaboration on projects; coach and support Change Owners as necessary.
• Routinely monitor and report to site leadership key metrics regarding site compliance in executing Change Controls.
• Work closely with the Data Integrity (DI) officer and site departments to ensure site adherence to cGMP and regulatory filings, as applicable.
• Ensure compliance with the legal requirements of the applicable Health Authorities (GMP Certificates, Import Certificates, Export Certificates, Manufacturing Authorizations, etc.).
• Support Global Compliance initiatives, departmental projects and objectives according to agreed timelines and standards in the given area of competency and support adherence to compliance with GMP.
• Influence a culture of compliance and lead innovative compliance initiatives/projects across the site.
• Mentor other QA Compliance personnel or contractors as needed.

Additional Notes:
• This role is Monday-Friday, 1st shift on-site at our Millburn, NJ location.