Director Data Science & AI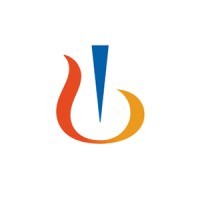 Novartis
Software Engineering, Data Science
Ireland
Posted on Saturday, November 18, 2023
We are seeking a Director Data Science and AI who will independently lead Data Science & AI global initiatives part of the overall R&D data science and AI strategy to solve fundamental process or priority program needs, in collaboration with various partners. You will role model a culture of analytical decision making and data sciences across Novartis leadership in research and development. Deep technical expertise with key accountability for a significant project, business activity.

Major responsibilities:
Your responsibilities include, but are not limited to:
• Develops and drives roadmap for the team to innovate in multiple business verticals by redefining the way to solve a problem using Data Science and Artificial Intelligence
• Strategically coordinates, prioritise and efficiently allocates the team resources to critical initiatives: plans resources proactively, anticipates and actively leads change, sets partner expectations, identifies operational risks and enable the team to drives issues to resolution, balances multiple priorities and minimises surprise issues.
• Design, develop and deliver various data science-based insights, outcomes and innovation and create "proof of concepts & blueprints" to drive faster, timely, highly precise, workable and proactive decision making based on data based insights and science and shape strategic guide of the company.
• Identification and sourcing of relevant internal and external data sources and selection of innovative methods including machine learning, deep learning, other cognitive computing methods and artificial intelligence
• Architecture and development of new IT infrastructure
• Collaborates with globally dispersed internal team members, external partners and Institutions and cross-functional teams to solve critical business problems, drive operational efficiencies and innovative ways.
• Provides agile consulting, guidance and non-standard exploratory analysis for unplanned urgent problems.
• Presents and publishes articles in conferences and academic institutions of repute and serves as an ambassador for promoting Novartis Data Sciences brand.
• Contribute to the development of Novartis data science capabilities.