\n\n\n\n\n
    </div>\n</div>\n
\n","datePosted":"2023-10-24T14:59:45.634Z","employmentType":[],"hiringOrganization":{"@type":"Organization","name":"SAP IoT Startup Accelerator","sameAs":"https://sap.com","logo":"https://cdn.filepicker.io/api/file/DThHT80iSJu5ckcfkXxC"},"jobLocation":{"@type":"Place","address":{"@type":"PostalAddress","addressLocality":"Bellevue, WA, USA"}}}
SAP - AI Solution Specialist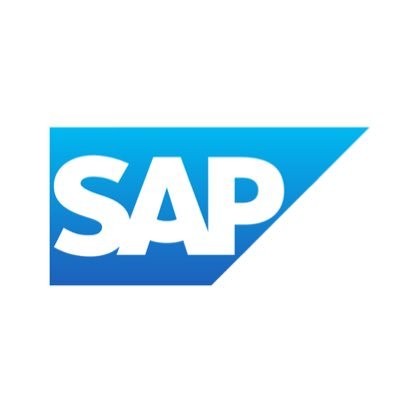 SAP IoT Startup Accelerator
Software Engineering, Customer Service, Data Science
Bellevue, WA, USA
Posted on Tuesday, October 24, 2023
We help the world run better
Our company culture is focused on helping our employees enable innovation by building breakthroughs together. How? We focus every day on building the foundation for tomorrow and creating a workplace that embraces differences, values flexibility, and is aligned to our purpose-driven and future-focused work. We offer a highly collaborative, caring team environment with a strong focus on learning and development, recognition for your individual contributions, and a variety of benefit options for you to choose from. Apply now!
The Team
The Marketing & Solutions team for AppDev, Automation, and AI is a high energy, fast-paced global team of experts who lead some of the most interesting products/services at SAP. We have a data-driven culture and a bias for excellence, and we encourage growth and learning for all our team members. Come join us if you have it in you to rub shoulders with the best in the business.
Artificial Intelligence (AI) is the foundation for SAP's vision of helping businesses become an Intelligent Enterprise. SAP delivers AI built for business that is relevant, reliable, and responsible across its entire portfolio of applicants. Whether it is automating complex, repetitive tasks or generating business insights, AI is the enabler that makes it happen.
AI is also a key pillar of SAP Build, our low-code/no-code solution for application development, process automation, and business site design. It enables businesses to flexibly extend their business applications with ready-to-use AI business services, customer-specific models, and generative AI capabilities.
The Role
Our team is responsible for Product Marketing & Solution Management for SAP Build and AI. This role is focused primarily on Solution Management of the AI capabilities of SAP Build. As an AI Solution Specialist, your work will have a direct impact on SAP Build's success with AI: You will help define, validate, guide, execute and communicate the value proposition of these products. You will provide an outside-in view of the market, determine new AI scenarios, rationalize our GTM approach, create thought leadership content, and support analyst briefings and field enablement efforts.
Responsibilities
Working with the SAP Build product team to drive product strategy and roadmap for the AI capabilities

Collaborating with SAP customers and partners to understand key market feedback and inform product decisions

Analyze sales and adoption trends to identify GTM motions

Identifying the value proposition of AI across SAP Build and its integration with other line of business solutions (e.g. S/4, SuccessFactors)

Work with SAP's Partner team to extend the market presence of SAP Build's AI capabilities through the ecosystem.

Supporting Analyst inquiries

Assisting with the technical review of marketing assets

Presenting in partner and sales enablement activities

Take point as a key stakeholder in the pricing and packaging of AI capabilities within SAP Build
Education & Required Skills
University Degree (Bachelors or Masters) in Computer Science / Information Technology / Business Administration

Understanding of AI market trends, SAP's application and AI portfolio, and competitors for developer (low-code and pro-code) centric AI

Experience working with B2B sales organizations supporting sales cycles, building technical demos and engaging directly with customers and prospects

Self-starter with passion to be a hands-on expert in the required filed

Customer orientation with a strong focus on quality
Work Experience
5+ years of work experience

2+ years of customer facing experience
Preferred Skills
Strong analytical and logical skills

Strong communication profile with the ability to articulate and present complex topics to senior level audience

Ability to understand and analyze customer needs, synthesize requirements and drive execution towards successful delivery

Good collaboration skills and relationship building with cross-functional teams

Ability to work in an international team

Willingness to travel worldwide
We build breakthroughs together
SAP innovations help more than 400,000 customers worldwide work together more efficiently and use business insight more effectively. Originally known for leadership in enterprise resource planning (ERP) software, SAP has evolved to become a market leader in end-to-end business application software and related services for database, analytics, intelligent technologies, and experience management. As a cloud company with 200 million users and more than 100,000 employees worldwide, we are purpose-driven and future-focused, with a highly collaborative team ethic and commitment to personal development. Whether connecting global industries, people, or platforms, we help ensure every challenge gets the solution it deserves. At SAP, we build breakthroughs, together.
We win with inclusion
SAP's culture of inclusion, focus on health and well-being, and flexible working models help ensure that everyone – regardless of background – feels included and can run at their best. At SAP, we believe we are made stronger by the unique capabilities and qualities that each person brings to our company, and we invest in our employees to inspire confidence and help everyone realize their full potential. We ultimately believe in unleashing all talent and creating a better and more equitable world.
SAP is proud to be an equal opportunity workplace and is an affirmative action employer. We are committed to the values of Equal Employment Opportunity and provide accessibility accommodations to applicants with physical and/or mental disabilities. If you are interested in applying for employment with SAP and are in need of accommodation or special assistance to navigate our website or to complete your application, please send an e-mail with your request to Recruiting Operations Team: Careers@sap.com.
For SAP employees: Only permanent roles are eligible for the SAP Employee Referral Program, according to the eligibility rules set in the SAP Referral Policy. Specific conditions may apply for roles in Vocational Training.
EOE AA M/F/Vet/Disability
Qualified applicants will receive consideration for employment without regard to their age, race, religion, national origin, ethnicity, age, gender (including pregnancy, childbirth, et al), sexual orientation, gender identity or expression, protected veteran status, or disability.
Compensation Range Transparency: SAP believes the value of pay transparency contributes towards an honest and supportive culture and is a significant step toward demonstrating SAP's commitment to pay equity. SAP provides the annualized compensation range inclusive of base salary and variable incentive target for the career level applicable to the posted role. The targeted combined range for this position is 126,700 - 261,000 USD. The actual amount to be offered to the successful candidate will be within that range, dependent upon the key aspects of each case which may include education, skills, experience, scope of the role, location, etc. as determined through the selection process. Any SAP variable incentive includes a targeted dollar amount and any actual payout amount is dependent on company and personal performance. Please reference this link for a summary of SAP benefits and eligibility requirements: SAP North America Benefits.
Requisition ID: 382461
| Work Area: Sales
| Expected Travel: 0 - 10%
| Career Status: Professional
| Employment Type: Regular Full Time
| Additional Locations: Virtual - USA
#LI-Hybrid

Nearest Major Market: Seattle
Nearest Secondary Market: Bellevue
Job Segment: ERP, SAP, Outside Sales, Cloud, Computer Science, Technology, Sales