\n\n\n\n\n
    </div>\n</div>\n
\n","datePosted":"2023-10-30T10:49:37.958Z","employmentType":[],"hiringOrganization":{"@type":"Organization","name":"SAP IoT Startup Accelerator","sameAs":"https://sap.com","logo":"https://cdn.filepicker.io/api/file/DThHT80iSJu5ckcfkXxC"},"jobLocation":{"@type":"Place","address":{"@type":"PostalAddress","addressLocality":"Garching, Germany"}}}
Senior Frontend Developer (m/f/d) - SAP Signavio Platform Group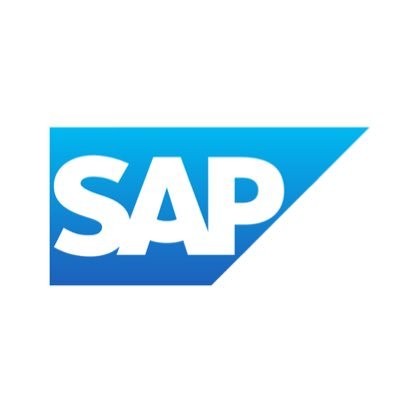 SAP IoT Startup Accelerator
Software Engineering
Garching, Germany
Posted on Monday, October 30, 2023
What we offer
Our company culture is focused on helping our employees enable innovation by building breakthroughs together. How? We focus every day on building the foundation for tomorrow and creating a workplace that embraces differences, values flexibility, and is aligned to our purpose-driven and future-focused work. We offer a highly collaborative, caring team environment with a strong focus on learning and development, recognition for your individual contributions, and a variety of benefit options for you to choose from. Apply now!
Our Company
SAP Signavio helps our customers understand, improve, and transform all their business processes – fast and in scale. SAP Signavio was created through the merger of Signavio, the leading cloud provider for process management, with SAP's own process analytics product teams. Today, SAP Signavio is one of the fastest growing cloud units within SAP and represents SAP's spearhead for all things process.
Position
You will join a Platform Team comprising passionate, friendly, and skilled individuals. The team is owning the Collaboration Hub, the entry point and central part of our whole product suite. Vision of the team is to provide a outstanding user experience when it come so any kind of collaboration within our customers transformation.
Based in our Munich or Berlin office, you will be working in a cross-functional team who values trust, respect and diversity. Being based in either of these two locations is an essential requirement for this role.
We are looking for people who share our passion for creating products that people love to use. If you appreciate close collaboration, open communication, technical innovation, and rapid feedback, this is an ideal opportunity.
What you will do:
· Build and iterate new product functionality which allows users to collaboratively transform their business processes
· Contribute to the entire cycle of product development, from first ideas and brainstorming sessions to continuously delivering improvements based on customer data
· Solve technical challenges of high scope and complexity building micro-frontends which are used in the entire Signavio Suite
· Work closely with an experienced feature team including products owner, architect, designer, frontend and backend engineers in an agile setup
· Build on a modern cloud-native stack and infrastructure
· Learn, collaborate and guide & mentor other front-end developers
Requirements:
· 5+ years of experience as a Frontend Engineer
· Experience with React or another modern JavaScript web framework (e.g. Angular, VueJS, etc)
· A foundational knowledge of semantic HTML, CSS, and core JavaScript and TypeScript concepts.
· A foundational knowledge of core web and browser concepts
· Experience in writing automated tests (e.g. Jest, Cypress, etc)
· Experience in using Git in a professional/business environment
· Excellent English language skills, both written and verbal
· Ability to communicate clearly and concisely about complex technical, organizational and/or architectural challenges and propose iterative solutions
· Profound undertanding of agile values & principles (aka why we do agile)
Meet The Process Platform Group
Building on the intelligent enterprise strategy, SAP Signavio sets out to support and accompany SAP customers in navigating through their digital transformation by helping them understand and improve their business processes.
The Platform Group is one of five groups in the engineering department of the SAP Signavio unit. We value consistency, modularity & re-usability, as well as simplicity. We strive for a coherent user experience across the entire product suite and an effective & efficient cross-product development experience. To this effect, our teams develop and advance the customer hub and shared service framework of our product suite along with fundamental building blocks such as Cloud infrastructure.
We're explicitly open to people that complement the Platform Group with their diverse background and add new perspectives to the team.
We build breakthroughs together
SAP innovations help more than 400,000 customers worldwide work together more efficiently and use business insight more effectively. Originally known for leadership in enterprise resource planning (ERP) software, SAP has evolved to become a market leader in end-to-end business application software and related services for database, analytics, intelligent technologies, and experience management. As a cloud company with 200 million users and more than 100,000 employees worldwide, we are purpose-driven and future-focused, with a highly collaborative team ethic and commitment to personal development. Whether connecting global industries, people, or platforms, we help ensure every challenge gets the solution it deserves. At SAP, we build breakthroughs, together.
We win with inclusion
SAP's culture of inclusion, focus on health and well-being, and flexible working models help ensure that everyone – regardless of background – feels included and can run at their best. At SAP, we believe we are made stronger by the unique capabilities and qualities that each person brings to our company, and we invest in our employees to inspire confidence and help everyone realize their full potential. We ultimately believe in unleashing all talent and creating a better and more equitable world.
SAP is proud to be an equal opportunity workplace and is an affirmative action employer. We are committed to the values of Equal Employment Opportunity and provide accessibility accommodations to applicants with physical and/or mental disabilities. If you are interested in applying for employment with SAP and are in need of accommodation or special assistance to navigate our website or to complete your application, please send an e-mail with your request to Recruiting Operations Team: Careers@sap.com.
For SAP employees: Only permanent roles are eligible for the SAP Employee Referral Program, according to the eligibility rules set in the SAP Referral Policy. Specific conditions may apply for roles in Vocational Training.

Job Segment: ERP, Web Design, SAP, Cloud, Front End, Technology, Creative