\n\n\n\n\n
    </div>\n</div>\n
\n","datePosted":"2023-10-31T12:22:01.759Z","employmentType":[],"hiringOrganization":{"@type":"Organization","name":"SAP IoT Startup Accelerator","sameAs":"https://sap.com","logo":"https://cdn.filepicker.io/api/file/DThHT80iSJu5ckcfkXxC"},"jobLocation":{"@type":"Place","address":{"@type":"PostalAddress","addressLocality":"Walldorf, Germany"}}}
Senior Developer (f/m/d) Leading Automation Project Private Cloud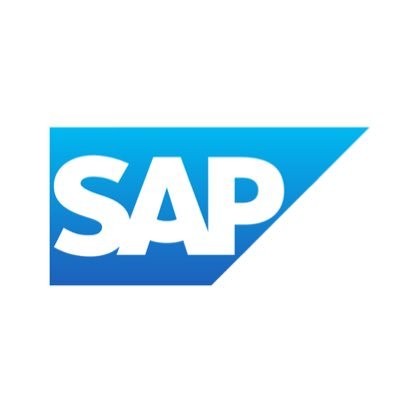 SAP IoT Startup Accelerator
Software Engineering
Walldorf, Germany
Posted on Tuesday, October 31, 2023
We help the world run better
Our company culture is focused on helping our employees enable innovation by building breakthroughs together. How? We focus every day on building the foundation for tomorrow and creating a workplace that embraces differences, values flexibility, and is aligned to our purpose-driven and future-focused work. We offer a highly collaborative, caring team environment with a strong focus on learning and development, recognition for your individual contributions, and a variety of benefit options for you to choose from. Apply now!
What you will do
We are looking for a Senior Developer (f/m/d) in the Fulfillment & Delivery (F&D) IT Team which is part of SAP's internal ATLAS Program.
As an F&D Senior Developer (f/m/d) you will develop solutions for our internal stakeholders to ensure a smooth, transparent, and automated way of provisioning infrastructure landscapes to SAP's private cloud customers. Our applications are based on latest SAP technology such as ABAP RAP and FIORI. In your daily work you will take part in scrum ceremonies such as Dailies or Sprint planning. While you will have your own development tasks to work on, we are also a team with focus on aligning and exchanging development approaches with other team members, our solution architect and product owner.
What you bring
3+ years of experience as ABAP developer

Experience in ABAP RAP, ABAP / ABAP OO,

Experience in HANA CDS views

Experience with REST API and BAPI
Experience in working in an agile environment according to SAFe methodology

Knowledge in at least one of the following SAP Modules or areas is a plus:

Product knowledge in PP, PM (S/4 Equipments), SD and/or MM

FIORI development skills

BOPF knowledge

Quick learner

Good analytical skills

Good communication skills

Structured and goal-oriented approach to work

Fluent English language skills oral and written
Meet your team
The Intelligent Enterprise Solutions (IES) department is responsible for evolving SAP's IT strategy and executing on it. We are applying our expertise in technology and business processes by driving the internal adoption of standard applications that support end-users in the execution and re-engineering of their processes in all lines of business, always putting a strong focus on end-user centricity. It is our objective to accelerate co-innovation with development and extend the use of SAP standard products within SAP, shifting the focus from maintaining a heavily customized environment to optimizing our processes on top of standard services. By combining technological understanding with business know how and using our own innovative solutions as earliest adopter, we ensure zero distance between business and technology and act as ultimate proof point in SAP's transition to a cloud company.
Within the IES, our Private Cloud team in the Cloud Runway Engineering organization is tackling leading edge challenges while being customer and delivery centric, highly motivated and collaborative, dedicated to success and with a mentality to get things done.
Our objective is to extend skills and competencies to:
accelerate SAP's cloud offerings as strategic cornerstone for customers as part of their transformation journey towards Cloud, in a more and more commoditized business environment.

scale adoption and sale of latest (cloud) software as steppingstone from OnPrem to Cloud.
Many colleagues are working and living from SAP Walldorf, Germany. However, we also have colleagues in Poland, Latvia, UK and the US.
We build breakthroughs together
SAP innovations help more than 400,000 customers worldwide work together more efficiently and use business insight more effectively. Originally known for leadership in enterprise resource planning (ERP) software, SAP has evolved to become a market leader in end-to-end business application software and related services for database, analytics, intelligent technologies, and experience management. As a cloud company with 200 million users and more than 100,000 employees worldwide, we are purpose-driven and future-focused, with a highly collaborative team ethic and commitment to personal development. Whether connecting global industries, people, or platforms, we help ensure every challenge gets the solution it deserves. At SAP, we build breakthroughs, together.
We win with inclusion
SAP's culture of inclusion, focus on health and well-being, and flexible working models help ensure that everyone – regardless of background – feels included and can run at their best. At SAP, we believe we are made stronger by the unique capabilities and qualities that each person brings to our company, and we invest in our employees to inspire confidence and help everyone realize their full potential. We ultimately believe in unleashing all talent and creating a better and more equitable world.
SAP is proud to be an equal opportunity workplace and is an affirmative action employer. We are committed to the values of Equal Employment Opportunity and provide accessibility accommodations to applicants with physical and/or mental disabilities. If you are interested in applying for employment with SAP and are in need of accommodation or special assistance to navigate our website or to complete your application, please send an e-mail with your request to Recruiting Operations Team: Careers@sap.com.
For SAP employees: Only permanent roles are eligible for the SAP Employee Referral Program, according to the eligibility rules set in the SAP Referral Policy. Specific conditions may apply for roles in Vocational Training.
Requisition ID: 378851 | Work Area: Information Technology | Expected Travel: 0 - 10% | Career Status: Professional | Employment Type: Part Time or Regular Full Time | Additional Locations: #LI-Hybrid


Job Segment: ERP, Cloud, ABAP, SAP, Solution Architect, Technology