\n\n\n\n\n
    </div>\n</div>\n
\n","datePosted":"2023-11-03T12:42:51.174Z","employmentType":[],"hiringOrganization":{"@type":"Organization","name":"SAP IoT Startup Accelerator","sameAs":"https://sap.com","logo":"https://cdn.filepicker.io/api/file/DThHT80iSJu5ckcfkXxC"},"jobLocation":{"@type":"Place","address":{"@type":"PostalAddress","addressLocality":"Walldorf, Germany"}}}
AI Architect (f/m/d) - M365 CoPilot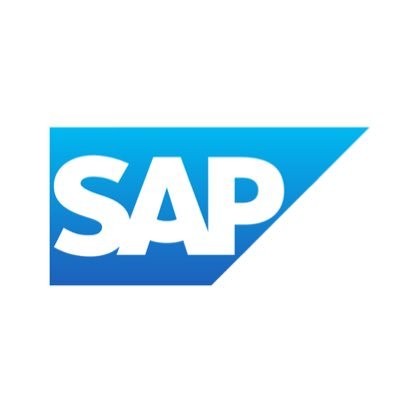 SAP IoT Startup Accelerator
Software Engineering, IT, Data Science
Walldorf, Germany
Posted on Friday, November 3, 2023
We help the world run better
Our company culture is focused on helping our employees enable innovation by building breakthroughs together. How? We focus every day on building the foundation for tomorrow and creating a workplace that embraces differences, values flexibility, and is aligned to our purpose-driven and future-focused work. We offer a highly collaborative, caring team environment with a strong focus on learning and development, recognition for your individual contributions, and a variety of benefit options for you to choose from. Apply now!
What you`ll do
We are seeking a skilled AI Architect that can navigate us through the onboarding, setup, and running of the M365 Copilot solution.  As an AI Architect, you will play a pivotal role in shaping the future of our collaboration, productivity, and automation landscape by leveraging the power of M365 Copilot.

As the M365 Copilot Architect at SAP, you will be responsible for designing, implementing, and strategizing the adoption and scalability across our internal userbase.  You will collaborate with cross-functional teams to drive the education & understanding of Copilot's capabilities, working hand in hand with the business to map use cases and user journeys to elegant AI solutions.  Your expertise will enable us to leverage the full potential of the AI-assisted M365 suite, thus driving efficiency gains, in time, quality and productivity across the company 

Participation in roundtables with partners and customers, sharing and taking learnings about the Copilot journey is key. You will also understand the intricacies around Security, Ethics, Data Privacy, and Social Partners with the broad usage of AI, and specifically Copilot across the Enterprise. Additionally, you will stay up-to-date with the latest advancements in AI-assisted applications and identify opportunities for continuous improvement. 
What you bring
Bachelor's or Master's degree in Computer Science, Software Engineering, or a related field.

Proven experience as a software architect, technical lead, or similar role, with a focus on software development and architecture.

Strong expertise in programming languages commonly used in your organization (e.g., Python, JavaScript, Java, etc.).

Strong knowledge of Microsoft Copilot and a deep understanding of its capabilities and limitations.

Strong understanding of prompt engineering, user journeys, and use cases related to collaboration, productivity, and automation in the workplace

Previous experience in AI, machine learning, or natural language processing is a plus. A passion for staying up-to-date with industry trends and emerging technologies is a must.

An ideal candidate for the M365 Copilot Architect role should possess excellent problem-solving skills and the ability to think creatively about integrating AI-powered tools into workflows. They should have strong communication and collaboration skills to effectively work with cross-functional teams. Additionally, they should be an AI evangelist, with the ability to captivate large audiences with their storytelling techniques.

Meet your team
Our team delivers secure & resilient world class productivity, collaboration, automation & backend services.  Built on rock solid operations, providing expert consulting, community driven guidance, & end to end monitoring, allowing SAP to excel in the digital workplace.

We build breakthroughs together
SAP innovations help more than 400,000 customers worldwide work together more efficiently and use business insight more effectively. Originally known for leadership in enterprise resource planning (ERP) software, SAP has evolved to become a market leader in end-to-end business application software and related services for database, analytics, intelligent technologies, and experience management. As a cloud company with 200 million users and more than 100,000 employees worldwide, we are purpose-driven and future-focused, with a highly collaborative team ethic and commitment to personal development. Whether connecting global industries, people, or platforms, we help ensure every challenge gets the solution it deserves. At SAP, we build breakthroughs, together.
We win with inclusion
SAP's culture of inclusion, focus on health and well-being, and flexible working models help ensure that everyone – regardless of background – feels included and can run at their best. At SAP, we believe we are made stronger by the unique capabilities and qualities that each person brings to our company, and we invest in our employees to inspire confidence and help everyone realize their full potential. We ultimately believe in unleashing all talent and creating a better and more equitable world.
SAP is proud to be an equal opportunity workplace and is an affirmative action employer. We are committed to the values of Equal Employment Opportunity and provide accessibility accommodations to applicants with physical and/or mental disabilities. If you are interested in applying for employment with SAP and are in need of accommodation or special assistance to navigate our website or to complete your application, please send an e-mail with your request to Recruiting Operations Team: Careers@sap.com.
For SAP employees: Only permanent roles are eligible for the SAP Employee Referral Program, according to the eligibility rules set in the SAP Referral Policy. Specific conditions may apply for roles in Vocational Training.
Requisition ID: 382411 | Work Area: Information Technology | Expected Travel: 0 - 10% | Career Status: Professional | Employment Type: Part time or Regular Full Time | Additional Locations: #LI-Hybrid


Job Segment: ERP, Developer, Cloud, Software Engineer, Computer Science, Technology, Engineering