\n\n\n\n\n
    </div>\n</div>\n
\n","datePosted":"2023-11-16T10:06:13.870Z","employmentType":[],"hiringOrganization":{"@type":"Organization","name":"SAP IoT Startup Accelerator","sameAs":"https://sap.com","logo":"https://cdn.filepicker.io/api/file/DThHT80iSJu5ckcfkXxC"},"jobLocation":{"@type":"Place","address":{"@type":"PostalAddress","addressLocality":"Markdorf, Germany"}}}
Praktikant/ Thesis Student (w/m/d) - Sustainability Product and Operations (Markdorf)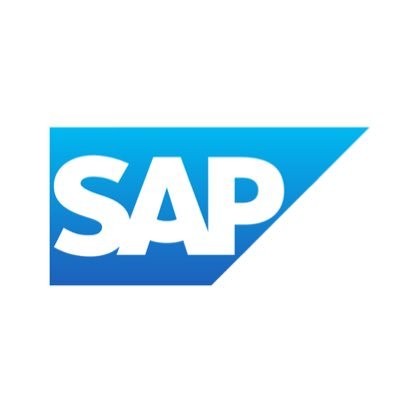 SAP IoT Startup Accelerator
Product, Operations
Markdorf, Germany
Posted on Thursday, November 16, 2023
We help the world run better
Our company culture is focused on helping our employees enable innovation by building breakthroughs together. How? We focus every day on building the foundation for tomorrow and creating a workplace that embraces differences, values flexibility, and is aligned to our purpose-driven and future-focused work. We offer a highly collaborative, caring team environment with a strong focus on learning and development, recognition for your individual contributions, and a variety of benefit options for you to choose from. Apply now!
Das werden deine Aufgaben sein
Wir bieten dir das ganze Jahr über die Möglichkeit, in Form eines drei- bis sechsmonatigen Praktikums oder einer Thesis, Teil unseres hoch motivierten Teams zu werden und bei folgenden Aufgaben zu unterstützen:
Mitarbeit an der Konzeption und Entwicklung objektorientierter Softwarelösungen für die Bereiche Produktsicherheit, Umwelt- und Arbeitsschutz und Energiedatenmanagement.
Evaluierung und Verifizierung von neuen Softwaretools und Technologietrends, z.B. im SAP-ABAP Umfeld, Mobile, SAP S/4 HANA Cloud, SAP Business Technology Platform, Microservices, HTML5 (SAPUI5), IoT.

Dies ist eine hervorragende Gelegenheit, um bereits während des Studiums Praxiserfahrung zu sammeln und eigenverantwortlich Aufgaben innerhalb spannender Projekte zu übernehmen.
Nach erfolgreichem Abschluss des Praktikums besteht ggfs. die Option auf eine studienbegleitende Weiterbeschäftigung als Werkstudent/in oder eine Anschlussbeschäftigung z.B. bei einer Bachelor- oder Master Thesis.
Das solltest du mitbringen
Student (w/m/d) einer Universität oder Fachhochschule

Bevorzugte Studienrichtungen: Informatik oder Wirtschaftsinformatik

Kenntnisse in einer Programmiersprache (Java, Java-Script, ABAP etc.) sind erforderlich

Gute Deutsch- und Englischkenntnisse in Wort und Schrift

Mit einem hohen Maß an Selbstständigkeit und Eigeninitiative verfolgen Sie engagiert Ihre Ziele, eine ausgeprägte Teamorientierung zeichnet Sie dabei aus

Interesse an neuen Technologien

Lerne dein Team kennen
SAP ist weltweit führender Anbieter für Lösungen zur nachhaltigen Unternehmensentwicklung und zum Schutze der Umwelt, der Vermeidung gesundheitlicher Gefahren und dem sicheren und nachhaltigen Umgang mit Produkten wie z.B. mit Environment, Health & Safety Management, Product Compliance, und Responsible Design and Production. Das Research and Development Center in Markdorf ist ein zentrales Entwicklungszentrum der SAP für Nachhaltigkeitslösungen. In unseren Produkten finden die neusten SAP Cloud Technologien ihren Einsatz um innovative Lösungen zu entwickeln. Sie arbeiten mit den Experten aus den Fachgebieten , mit den Kunden und den Softwareentwicklern Hand in Hand.
Deine Bewerbungsunterlagen sollten neben einem Anschreiben, tabellarischen Lebenslauf, aktuellen Notenspiegel und gültiger Immatrikulationsbescheinigung auch Kopien von Zwischen-, Schulabschluss- und, soweit vorhanden, Arbeitszeugnissen (Praktika) als Anlagen enthalten. Bitte beschreibe außerdem deine Erfahrungen und Kenntnisse in Fremdsprachen und Computerprogrammen/Programmiersprachen.
#Workingstudent #Werkstudent #Internship #Praktikum #Germany #Deutschland #Student
We build breakthroughs together
SAP innovations help more than 400,000 customers worldwide work together more efficiently and use business insight more effectively. Originally known for leadership in enterprise resource planning (ERP) software, SAP has evolved to become a market leader in end-to-end business application software and related services for database, analytics, intelligent technologies, and experience management. As a cloud company with 200 million users and more than 100,000 employees worldwide, we are purpose-driven and future-focused, with a highly collaborative team ethic and commitment to personal development. Whether connecting global industries, people, or platforms, we help ensure every challenge gets the solution it deserves. At SAP, we build breakthroughs, together.
We win with inclusion
SAP's culture of inclusion, focus on health and well-being, and flexible working models help ensure that everyone – regardless of background – feels included and can run at their best. At SAP, we believe we are made stronger by the unique capabilities and qualities that each person brings to our company, and we invest in our employees to inspire confidence and help everyone realize their full potential. We ultimately believe in unleashing all talent and creating a better and more equitable world.
SAP is proud to be an equal opportunity workplace and is an affirmative action employer. We are committed to the values of Equal Employment Opportunity and provide accessibility accommodations to applicants with physical and/or mental disabilities. If you are interested in applying for employment with SAP and are in need of accommodation or special assistance to navigate our website or to complete your application, please send an e-mail with your request to Recruiting Operations Team: Careers@sap.com.

For SAP employees: Only permanent roles are eligible for the SAP Employee Referral Program, according to the eligibility rules set in the SAP Referral Policy. Specific conditions may apply for roles in Vocational Training.
EOE AA M/F/Vet/Disability:
Qualified applicants will receive consideration for employment without regard to their age, race, religion, national origin, ethnicity, age, gender (including pregnancy, childbirth, et al), sexual orientation, gender identity or expression, protected veteran status, or disability.
Successful candidates might be required to undergo a background verification with an external vendor.
Requisition ID: 362657 | Work Area: Software-Design and Development | Expected Travel: 0 - 10% | Career Status: Student | Employment Type: Limited Part Time | Additional Locations: #LI-Hybrid.

Job Segment: ERP, Cloud, ABAP, SAP, Operations Manager, Technology, Operations