Banking Product Operations Manager (f/d/m)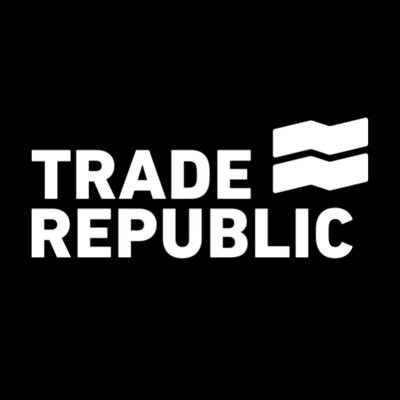 Trade Republic
Product, Operations
Lehi, UT, USA
Posted on Saturday, September 30, 2023
DESTINATION FOR GREAT TALENT

At Trade Republic, we are on a mission to democratize wealth. We set up millions of Europeans for wealth with fast, easy, and free access to capital markets. With over one million customers we are one of the largest savings platforms in Europe, with users holding over €6 billion on our platform.

We are seen as the go-to-destination for top talent from across the globe. Everyday we strive to make Trade Republic a great environment to do the best work of your life, surrounded by exceptional, caring and passionate colleagues. In addition to learning and growing with a world-class team, you will build a destination for everyone across Europe to put money to work.


ABOUT THE TEAM
The Business Operations department is in charge of running the bank. We take care of Trade Republic's business process management and ensure that operations run smoothly. The alignment of our processes with the company's strategic goals, designing and implementing scaling process architectures as well as establishing efficient process measurement systems are at the core of our mission.
Our scope covers a broad range of banking as well as business operations topics beginning from Market Operations and Securities Services to Payment Operations and AFC Operations.


WHAT YOU'LL BE DOING
Advise on and support the design and implementation of scalable processes that support our products, empower the organization and drive Trade Republic's hyper growth
Collaborate in cross-functional teams and interact with internal stakeholders from all departments including Product/ Engineering, Operations, Legal/ Compliance, Customer Service
Drive strategic banking and payments decisions by independently collecting, preparing and analysing information with the goal to increase customer conversion and satisfaction
Own the entire banking operations knowledge base working with tools such as Figma, Next matter and Confluence
Own the banking operations incident management framework for technical incidents, always being the first line of response in the event of an issue


WHAT WE'RE LOOKING FOR
You develop guidelines and standard operating procedures for all business processes.
You understand business requirements for internal processes and define and implement the required infrastructure to support automation.
You have a strong understanding of banking and payments in the European landscape
You have strong data analysis capabilities and have a good understanding and proficiency of SQL
You keep your cool under pressure and interact confidently with stakeholders of all levels.
You get things done and are always focused on results.


WHY YOU SHOULD APPLY NOW
At Trade Republic you will get to do the best work of your career. We are a destination for people who are exceptional at what they do. Every day, we strive to build a world-class team and provide the space for people to do their best. We have a relentless ambition of raising the bar and expect the best from ourselves. Through our dedicated people-first management approach and transparent career paths, you will have the opportunity to develop and grow your career like never before. And because you are surrounded by a diverse team of high performers, you will be learning every day.
You will play an important role in fixing one of the largest challenges we face - closing the pension gap and democratizing wealth. Trade Republic is a place where your job, your career and your passions intersect. If this gets you fired up, just like it does for all of us at Trade Republic, then reach out!