Senior Data Engineer - Data Platform (f/d/m)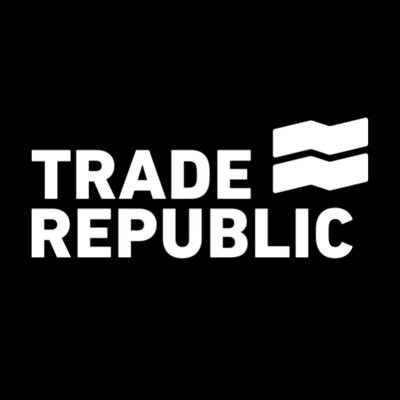 Trade Republic
Data Science
Lehi, UT, USA
Posted on Saturday, September 30, 2023
DESTINATION FOR GREAT TALENT

At Trade Republic, we are on a mission to democratize wealth. We set up millions of Europeans for wealth with fast, easy, and free access to capital markets. With over one million customers we are one of the largest savings platforms in Europe, with users holding over €6 billion on our platform.

We are seen as the go-to-destination for top talent from across the globe. Everyday we strive to make Trade Republic a great environment to do the best work of your life, surrounded by exceptional, caring and passionate colleagues. In addition to learning and growing with a world-class team, you will build a destination for everyone across Europe to put money to work.


ABOUT THE TEAM
To support Trade Republic's mission, we —the Data Platform — enable well-informed decision making through creating self-service platforms for supporting the Data Culture across all Data and Engineering teams. By joining the Data Platform team you will play a key role in creating the underlying foundation that powers up such platforms.
Design, build and maintain self-service tools and end to end platforms which allow our stakeholders to create, build and schedule data workflows for various use cases (experimentation, machine learning, BI, streaming, ...).
As a Senior Engineer you will make sure to raise the bar when it comes to the delivery of high quality and complex products, you will help define technical roadmaps, scope projects and be recognised as the go-to-person by driving changes, unblocking, and promoting best practices within the team.


WHAT YOU WILL BE DOING
Architect our next data intensive systems with your teammates

Build services that enables your team or other teams to ingest and protect data at scale in a seamless way

Build services that scale and recover. We process millions of events daily that we use to make decisions

Own the data services from your team end to end - from ideation to research, implementation and operation

Collaborate with colleagues from other functions to enable and educate them on their data efforts

Discuss. Disagree. Integrate your ideas to the product, take ownership and build for the future

Empower your colleagues to become better every day by giving them constant constructive feedback and mentorship

WHAT WE'RE LOOKING FOR

You're an engineer that has built production data intensive systems before. You can talk about system design, failure recovery, availability Vs. consistency, latency Vs. throughput rate, scalability strategies, data quality, catalogue & governance, access control & security, etc.

You love to solve challenging problems. We are more interested in your ability to tackle complex engineering problems rather than your knowledge of a certain tool, language or framework

You worked previously with a breadth of tools and data processing paradigms - from transactional data, to event streams and batch processing

You like to get your hands dirty with infrastructure. We deploy our services across distributed systems in the cloud and we reference all of our infrastructure as code

You evangelise engineering best practices within and beyond the team when it comes to data processing and data culture

You have exceptional interpersonal and communication skills

You're a self-starter who thrives under a high level of autonomy

You're eager to teach, learn and grow together with your team, you promote knowledge sharing


WHY YOU SHOULD APPLY NOW
At Trade Republic you will get to do the best work of your career. We are a destination for people who are exceptional at what they do. Every day, we strive to build a world-class team and provide the space for people to do their best. We have a relentless ambition of raising the bar and expect the best from ourselves. Through our dedicated people-first management approach and transparent career paths, you will have the opportunity to develop and grow your career like never before. And because you are surrounded by a diverse team of high performers, you will be learning every day.
You will play an important role in fixing one of the largest challenges we face - closing the pension gap and democratizing wealth. Trade Republic is a place where your job, your career and your passions intersect. If this gets you fired up, just like it does for all of us at Trade Republic, then reach out!