Regulatory Reporting Product Operations Specialist (f/m/d)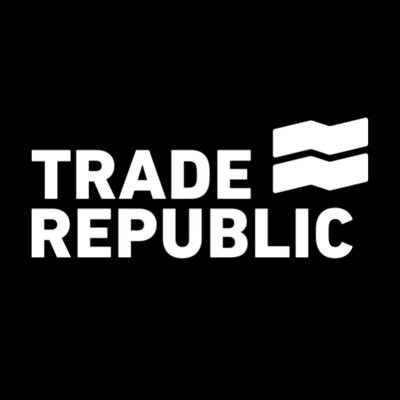 Trade Republic
Product, Legal, Operations
Lehi, UT, USA
Posted on Friday, November 3, 2023
DESTINATION FOR GREAT TALENT

At Trade Republic, we are on a mission to democratize wealth. We set up millions of Europeans for wealth with fast, easy, and free access to capital markets. With over one million customers we are one of the largest savings platforms in Europe, with users holding over €6 billion on our platform.

We are seen as the go-to-destination for top talent from across the globe. Everyday we strive to make Trade Republic a great environment to do the best work of your life, surrounded by exceptional, caring and passionate colleagues. In addition to learning and growing with a world-class team, you will build a destination for everyone across Europe to put money to work.


ABOUT THE TEAM
Investing Product Operations is a highly skilled team that operates at the intersection of Product and Operations, dedicated to enhancing the customer experience and efficiently managing investing operations. The team is composed of professionals with diverse expertise, ranging from business analysis over product and project management to investing operations.
The team stands out due to its deep understanding of customer needs and market trends, ensuring that our investment platform is continuously evolving to meet user expectations. It leverages analytical skills to uncover valuable insights, driving data-informed decision-making and optimizing operational processes.
It offers strategic guidance, providing valuable perspectives to align our goals with industry best practices and regulatory requirements, while ensuring seamless execution of initiatives, coordinating resources and timelines cross-functionally to deliver impactful outcomes.
Additionally, it ensures efficient investing operations and post trade operations.
By leveraging diverse skill sets, the team works collaboratively to drive innovation, improve operational efficiency, and foster a seamless and rewarding investment journey for our customers.

WHAT YOU'LL BE DOING
You will be responsible for overseeing all aspects of regulatory reporting product operations, spanning from customer-facing to corporate regulatory reporting product operations.
Leverage your process management and analytical skills. Regulatory reporting knowledge is advantageous. We are seeking an experienced process owner with strong analytical skills to design and implement an efficient regulatory reporting product operations process landscape.
Play a pivotal role in the launch and operationalization of the regulatory reporting for new product launches while managing your own projects, coordinating resources and timelines to ensure the timely and successful delivery of initiatives.
Collaborate with both internal and external stakeholders to gather feedback, incorporate user insights into product enhancements, and optimize regulatory reporting product operations.
WHAT WE'RE LOOKING FOR
Professional with minimum 3 years of relevant professional experience. Strong process management background. Regulatory reporting knowledge is beneficial.
Expertise in working closely with cross-functional teams, including regulatory reporting subject matter experts, product management, engineering, and customer support to ensure seamless product operations.
Strong problem-solving and critical-thinking skills, with the ability to identify root causes and propose innovative solutions to address operational challenges.
Excellent communication and interpersonal skills, adept at collaborating with stakeholders at all levels, including senior management, to drive alignment and achieve business objectives.
Continuous learner with a passion for staying updated on industry trends (in this regards esp.regulatory reporting), emerging technologies, and best practices in product operations and analytics.
You speak fluent English and you are Based in Berlin (or willing to relocate)

WHY YOU SHOULD APPLY NOW
At Trade Republic you will get to do the best work of your career. We are a destination for people who are exceptional at what they do. Every day, we strive to build a world-class team and provide the space for people to do their best. We have a relentless ambition of raising the bar and expect the best from ourselves. Through our dedicated people-first management approach and transparent career paths, you will have the opportunity to develop and grow your career like never before. And because you are surrounded by a diverse team of high performers, you will be learning every day.
You will play an important role in fixing one of the largest challenges we face - closing the pension gap and democratizing wealth. Trade Republic is a place where your job, your career and your passions intersect. If this gets you fired up, just like it does for all of us at Trade Republic, then reach out!